Why Service at the Dealership near Fairfax, VA?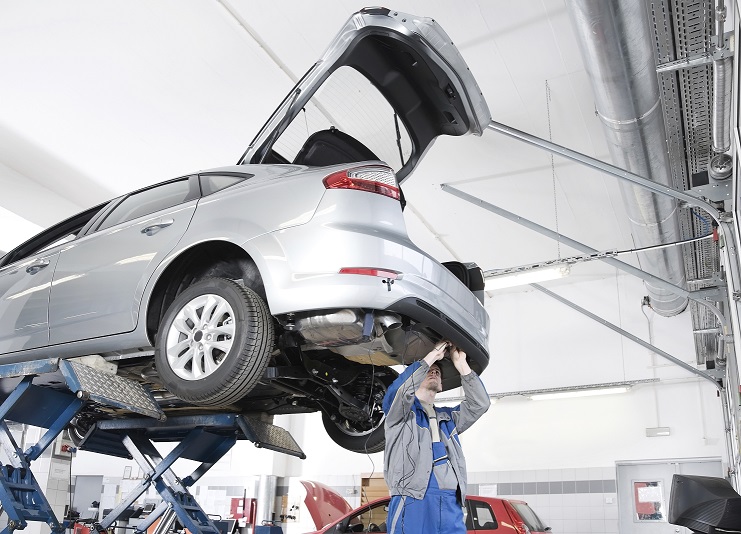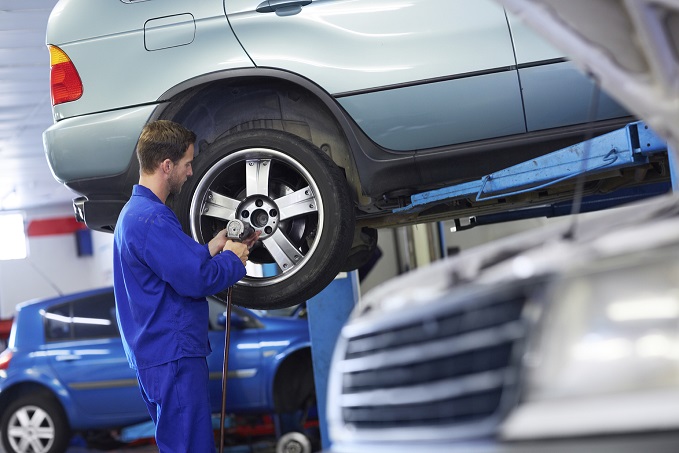 Finding the right place to bring your vehicle in for maintenance might seem like a daunting task. We at Honda of Chantilly are here to give you a clear answer when you consider enlisting help from our fantastic group in our Service Department! To schedule an appointment, give us a call at 571-748-5611, or stop by our location at 4175 Stonecroft Boulevard in Chantilly, VA!
Expert Technicians
Make no mistake about it, we play host to a team filled with top-notch mechanics that are certified to handle any and all makes and models. Whether you bring your ride in for something simple like a tire rotation or oil change or something even larger like an engine replacement, we will get you hooked up with excellent service in an expedited manner. This way, you know when you come to Honda of Chantilly, you will get an uncompromised service experience that certainly outdoes your typical mom-and-pop shops in the area. We will let you know the fixes that you need moving forward and won't get them completed until you give us the green light.
Does Honda of Chantilly Have a Parts Department?
Another reason why bringing your car to our location seems like a no-brainer is because we have a Parts Department that is filled with automotive technology of the highest quality. Are you looking for something small like a knob on your dash or a new door handle? We have got you covered with plenty in stock so you can get back on the road with a vehicle that looks like-new. If you are in the market for a new set of tires, we not only have fantastic deals, but we also carry all of the well-known brands like Michelin, Goodyear, BFGoodrich, Dunlop, and many more! You can even take a peek at what we have to offer by visiting our eStore. If you don't see the specific piece that you are looking for, you can tap into our Order Parts form to have the equipment promptly shipped to our location.
Service Outside of Our Location
Many service shops in our area don't provide nearly as many online tools to help you speed up the process. You either have to give them a phone call or stop by their location to have your questions or concerns responded to. We change the narrative here at Honda of Chantilly with helpful tools like our Ask a Tech form. This feature is available 24/7, and allows you to get in touch with the knowledgeable mechanics in our Service Department. Once we receive your inquiry, we will get back to you with a detailed response as soon as possible. To up the ante, if you click on the Service dropdown at the top of your screen, you will unveil a host of coupons that you can apply toward your services so you can save some green!
So, why service at the dealership near Fairfax, VA? We think that we have made it clear why we take a step above the competition with our attention to detail and willingness to go the extra mile. Just stop by Honda of Chantilly today!
Service Hours
571-748-5611
| | |
| --- | --- |
| Monday | 6:00 am - 11:00 pm |
| Tuesday | 6:00 am - 11:00 pm |
| Wednesday | 6:00 am - 11:00 pm |
| Thursday | 6:00 am - 11:00 pm |
| Friday | 6:00 am - 11:00 pm |
| Saturday | 7:00 am - 7:00 pm |
| Sunday | 7:00 am - 7:00 pm |
Testimonials
YELP
4-5-2020
YELP
4-3-2020
"On 3/24/2020, we purchased a 2019 Honda Odyssey from..."
Highly Satisfied Paul Thompson Customer
DEALERRATER
3-29-2020
YELP
3-24-2020
Great deal on Honda Insight
Great deal on Honda Insight
EDMUNDS
3-22-2020
YELP
3-22-2020
Amazing service; great prices
EDMUNDS
3-22-2020
YELP
3-21-2020
GOOGLE
3-19-2020
GOOGLE
3-19-2020
GOOGLE
3-18-2020
Vehicle purchase with JL Lim
EDMUNDS
3-18-2020
Satisfied New Honda CR-V Buyer!
New Honda Owner in Centreville
EDMUNDS
3-18-2020
GOOGLE
3-18-2020
GOOGLE
3-17-2020
GOOGLE
3-17-2020
GOOGLE
3-17-2020
GOOGLE
3-17-2020
GOOGLE
3-16-2020
GOOGLE
3-16-2020
GOOGLE
3-16-2020
GOOGLE
3-16-2020
GOOGLE
3-16-2020
GOOGLE
3-16-2020
YELP
3-15-2020
"I was very pleased with my purchase! Saxon and Rob Fraker..."
DEALERRATER
3-15-2020
GOOGLE
3-15-2020
GOOGLE
3-15-2020
GOOGLE
3-15-2020
GOOGLE
3-15-2020
GOOGLE
3-14-2020
GOOGLE
3-14-2020
GOOGLE
3-14-2020
GOOGLE
3-14-2020
YELP
3-13-2020
Carlos & Elisabeth Orantes
GOOGLE
3-13-2020
GOOGLE
3-13-2020
GOOGLE
3-13-2020
GOOGLE
3-13-2020
GOOGLE
3-12-2020
GOOGLE
3-12-2020
GOOGLE
3-11-2020
GOOGLE
3-11-2020
YELP
3-11-2020
GOOGLE
3-11-2020
GOOGLE
3-11-2020
GOOGLE
3-11-2020
GOOGLE
3-11-2020
Read More