What Do I Need to Get a Used Car Loan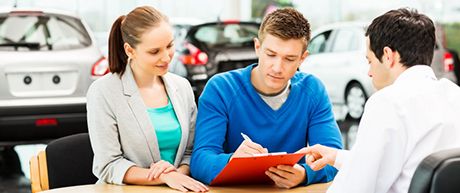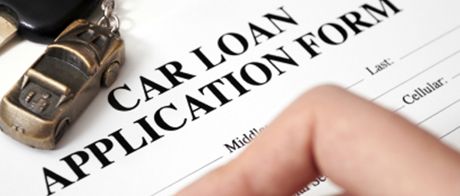 Testimonials
GOOGLE
8-1-2020
GOOGLE
7-31-2020
GOOGLE
7-31-2020
GOOGLE
7-30-2020
GOOGLE
7-30-2020
GOOGLE
7-30-2020
GOOGLE
7-29-2020
GOOGLE
7-29-2020
GOOGLE
7-29-2020
GOOGLE
7-29-2020
GOOGLE
7-29-2020
GOOGLE
7-28-2020
GOOGLE
7-28-2020
GOOGLE
7-28-2020
GOOGLE
7-28-2020
GOOGLE
7-27-2020
GOOGLE
7-27-2020
YAHOO
7-26-2020
GOOGLE
7-26-2020
YELP
7-26-2020
YELP
7-26-2020
GOOGLE
7-26-2020
GOOGLE
7-26-2020
YELP
7-26-2020
GOOGLE
7-26-2020
GOOGLE
7-25-2020
GOOGLE
7-25-2020
GOOGLE
7-24-2020
GOOGLE
7-24-2020
GOOGLE
7-22-2020
GOOGLE
7-22-2020
GOOGLE
7-21-2020
GOOGLE
7-21-2020
GOOGLE
7-20-2020
YELP
7-20-2020
GOOGLE
7-20-2020
GOOGLE
7-20-2020
YELP
7-20-2020
GOOGLE
7-19-2020
GOOGLE
7-18-2020
YELP
7-18-2020
GOOGLE
7-18-2020
GOOGLE
7-18-2020
GOOGLE
7-18-2020
GOOGLE
7-17-2020
Read More
Have you been doubting whether you can afford a used vehicle, let alone get a car loan for one? You need fret no longer, because your local dealership, Honda of Chantilly is here to inform you on how easy it is to receive a used car loan and of all the necessary steps that go along with it. We take pride in keeping our customers in the know!
First and foremost, one of the major documentation that you'll need is proof of income. So, forms like pay stubs or bank statements generally suffice. You can also quote any assets and use it as additional collateral to help safeguard the loan even more. You also have to provide proof of insurance in regard to the used vehicle that you decide on purchasing. It is in your best interest to have car insurance ready before you buy a pre-owned vehicle so that you are securely covered. This detail is quite obvious, but in order to verify that you are who you say you are, you are going to need proof of identity. In order to achieve this, you can provide a photo ID like a Driver's License or a passport and a bill to the address on the photo ID, as well as bank statements that are from the previous two months.
Other additional requirements that you'll need to attain a used car loan include proof of residence. This can be successfully accomplished by showcasing utility bills that state your current address. Although you can still receive a used car loan when you have poor credit, it is best if you have at least a decent credit rating. A good credit score is almost a sure indication that you'll get approved for the loan. Another aspect to keep in mind is that it's required for you to put a down payment on the vehicle that you decide to purchase. When you are speaking directly to a member of our friendly staff, we'll come up with an agreed dollar amount. This will fortunately cut down the loan amount that you take out on the used vehicle that you decide to make your own!
Are you asking yourself, what do I need to get a used car loan? The details are stated right above! If you have any additional questions, be sure to visit your local dealership, Honda of Chantilly, so you can talk to one of our knowledgeable staff members. When you get a glimpse at our used car inventory, you'll know why we received the Edmund 5 Star Award. We look forward to meeting you!
Sales Hours
571-748-5073
| | |
| --- | --- |
| Monday | 9:00 am - 9:00 pm |
| Tuesday | 9:00 am - 9:00 pm |
| Wednesday | 9:00 am - 9:00 pm |
| Thursday | 9:00 am - 9:00 pm |
| Friday | 9:00 am - 9:00 pm |
| Saturday | 9:00 am - 7:00 pm |
| Sunday | 12:00 pm - 5:00 pm |
Sales Hours
571-748-5073
| | |
| --- | --- |
| Monday | 9:00 am - 9:00 pm |
| Tuesday | 9:00 am - 9:00 pm |
| Wednesday | 9:00 am - 9:00 pm |
| Thursday | 9:00 am - 9:00 pm |
| Friday | 9:00 am - 9:00 pm |
| Saturday | 9:00 am - 7:00 pm |
| Sunday | 12:00 pm - 5:00 pm |