We Will Buy Your Car near Fairfax, VA
Sales Hours
571-748-5073
| | |
| --- | --- |
| Monday | 9:00 am - 9:00 pm |
| Tuesday | 9:00 am - 9:00 pm |
| Wednesday | 9:00 am - 9:00 pm |
| Thursday | 9:00 am - 9:00 pm |
| Friday | 9:00 am - 9:00 pm |
| Saturday | 9:00 am - 7:00 pm |
| Sunday | 12:00 pm - 5:00 pm |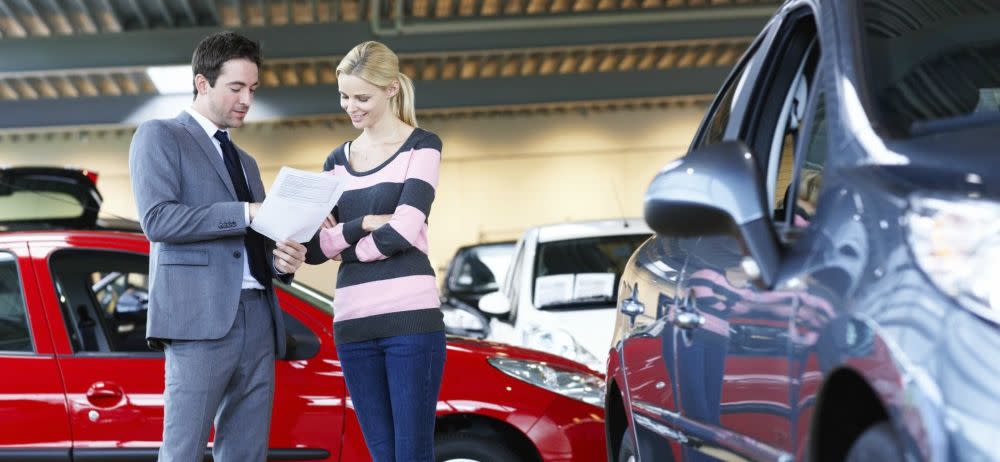 If you've been struggling to sell your ride or have just gotten started on the process, you're putting yourself through more stress than necessary. That's because we at Honda of Chantilly will buy your ride today without all the hassle. Best of all, you can take advantage of our services without having to use the cash from your old ride on a new one from our lot. That's right! You can walk off our lot today with a substantial check in your pocket.
Selling to a Dealership
You might be wondering why you would sell your vehicle to a dealership when you could just handle it all on your own. The primary reason is because it takes far less time and you get to deal with a business rather than a bunch of strangers that will do their best to haggle the price down to your limits. If you were to attempt to sell your ride by yourself, you'd first have to put an ad out, which would come with an additional cost and offers no guarantees that anyone will contact you. After you patiently wait for phone calls, you'll have to meet up with folks you don't know to show them your old set of wheels. Unfortunately, there's no predicting how long this process will take. If you want cash now and want to avoid everything that comes with selling your ride alone, bring yourself in to Honda of Chantilly.
Honda of Chantilly
When you show up at our dealership, let our friendly team members know what your intentions are. Once they know that you want to sell your vehicle, they'll quickly get to work. We'll take a look at the condition of the interior and exterior before checking on things like the mileage. If you want to get an estimate of what we can offer you before your visit, you can also use the Sell Us Your Vehicle tool under the Finance tab of our website. If you want as accurate an evaluation as possible, be sure to include pictures of the inside and outside of your ride.
Improve Value
When it comes to selling a used set of wheels, a little bit of work can go a long way. Because first impressions are incredibly important, we always suggest cleaning the exterior and interior before dropping by our dealership. The time you put in will surely pay off and you'll be glad you did it when you see the check we hand you! When it comes to dings and scrapes, ask yourself if it adds more value to your ride than it costs to fix. If it does, definitely consider fixing them. Otherwise, our team will still take your vehicle off your hands!
At Honda of Chantilly, we will buy your car near Fairfax, VA. Don't put yourself through all the stress of selling a ride on you own! Find us at 4175 Stonecroft Boulevard in Chantilly, VA.
Testimonials
YELP
7-8-2020
GOOGLE
7-7-2020
"I went through an auto buying program. Smooth..."
DEALERRATER
7-6-2020
GOOGLE
7-6-2020
GOOGLE
7-6-2020
GOOGLE
7-5-2020
GOOGLE
7-5-2020
GOOGLE
7-5-2020
GOOGLE
7-4-2020
GOOGLE
7-4-2020
GOOGLE
7-4-2020
GOOGLE
7-4-2020
GOOGLE
7-3-2020
GOOGLE
7-3-2020
GOOGLE
7-3-2020
GOOGLE
7-3-2020
GOOGLE
7-3-2020
GOOGLE
7-2-2020
"Excellent service & love our car!"
DEALERRATER
7-2-2020
GOOGLE
7-2-2020
GOOGLE
7-2-2020
GOOGLE
7-2-2020
GOOGLE
7-2-2020
GOOGLE
7-2-2020
YELP
7-2-2020
YELP
7-1-2020
YELP
6-30-2020
GOOGLE
6-30-2020
GOOGLE
6-30-2020
GOOGLE
6-30-2020
GOOGLE
6-30-2020
YELP
6-29-2020
GOOGLE
6-29-2020
YELP
6-29-2020
GOOGLE
6-29-2020
GOOGLE
6-28-2020
GOOGLE
6-28-2020
GOOGLE
6-27-2020
GOOGLE
6-27-2020
YELP
6-27-2020
GOOGLE
6-26-2020
GOOGLE
6-26-2020
GOOGLE
6-26-2020
GOOGLE
6-25-2020
GOOGLE
6-25-2020
GOOGLE
6-24-2020
GOOGLE
6-24-2020
Read More