Used Honda Accord for Sale near Manassas, VA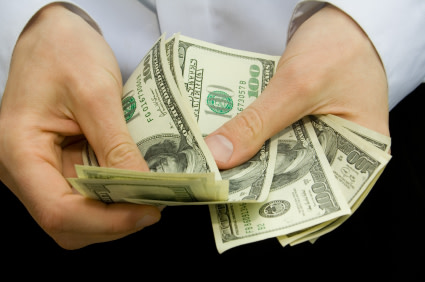 Sales Hours
571-748-5073
| | |
| --- | --- |
| Monday | 9:00 am - 9:00 pm |
| Tuesday | 9:00 am - 9:00 pm |
| Wednesday | 9:00 am - 9:00 pm |
| Thursday | 9:00 am - 9:00 pm |
| Friday | 9:00 am - 9:00 pm |
| Saturday | 9:00 am - 7:00 pm |
| Sunday | 12:00 pm - 5:00 pm |

If you're ready to improve your daily commute but don't want to spend all your hard-earned money on a factory-fresh vehicle, consider one of the pre-owned options here at Honda of Chantilly. On our lot, you'll find the one and only Honda Accord, a midsize sedan that has offered impressive capabilities and safety technologies with each iteration. Test drive one of our models today and then speak with our team about taking it home!
Why Buy a Pre-Owned Ride?
There are plenty of reasons to forego a new vehicle for a used one, but the primary reason is because of all the money you'll save. When you exit the lot of a dealership for the first time behind the wheel of a ride that's right off the assembly line, you'll incur a huge amount of depreciation immediately. This simply won't happen with a used automobile! Another reason to go with a pre-owned vehicle is because you'll be able to get more for your dollar than you would otherwise. For instance, if you've had your eye on the Accord but haven't been able to come up with the funds to make it yours, you might be able to find a used option with similar features for much less!
The Honda Accord!
Now that you know some of the benefits of choosing a pre-owned Accord, let's take a look at what makes this ride so incredible. When you hit the accelerator, you'll disappear down the highway in the blink of an eye thanks to the beastly powertrain that resides inside. In fact, the 2019 version of the Accord comes standard with a 1.5L Turbo 4-cylinder engine that can rev out a whopping 192 horsepower and 192 lb.-ft. of torque. On top of that, Honda's have always been known for their dependable protective technologies, so you'll always have peace of mind when you're on the road.
Online Tools
If you're eager to find a used Accord that's just right for you, you can get started without leaving the comfort of your home. All you have to do is navigate to the top of the page and click on the Search Used tab before selecting an option from the drop-down menu. From there, you can narrow the results to just the Accords with the options you want by using the filters on the left-hand side of the screen. Once you've got everything organized just the way you like, start perusing through all the options we have until you've settled on a few. The last step is to visit us and take all the rides your interested in on a test drive with our team!
For a used Honda Accord for sale near Manassas, VA, Honda of Chantilly is the place for you. We can't wait to set you up with the car of your dreams in the near future! See you soon.
Testimonials
"On 3/24/2020, we purchased a 2019 Honda Odyssey from..."
Highly Satisfied Paul Thompson Customer
DEALERRATER
3-29-2020
YELP
3-24-2020
Great deal on Honda Insight
Great deal on Honda Insight
EDMUNDS
3-22-2020
YELP
3-22-2020
Amazing service; great prices
EDMUNDS
3-22-2020
YELP
3-21-2020
GOOGLE
3-19-2020
GOOGLE
3-19-2020
GOOGLE
3-18-2020
Vehicle purchase with JL Lim
EDMUNDS
3-18-2020
Satisfied New Honda CR-V Buyer!
New Honda Owner in Centreville
EDMUNDS
3-18-2020
GOOGLE
3-18-2020
GOOGLE
3-17-2020
GOOGLE
3-17-2020
GOOGLE
3-17-2020
GOOGLE
3-17-2020
GOOGLE
3-16-2020
GOOGLE
3-16-2020
GOOGLE
3-16-2020
GOOGLE
3-16-2020
GOOGLE
3-16-2020
GOOGLE
3-16-2020
YELP
3-15-2020
"I was very pleased with my purchase! Saxon and Rob Fraker..."
DEALERRATER
3-15-2020
GOOGLE
3-15-2020
GOOGLE
3-15-2020
GOOGLE
3-15-2020
GOOGLE
3-15-2020
GOOGLE
3-14-2020
GOOGLE
3-14-2020
GOOGLE
3-14-2020
GOOGLE
3-14-2020
YELP
3-13-2020
Carlos & Elisabeth Orantes
GOOGLE
3-13-2020
GOOGLE
3-13-2020
GOOGLE
3-13-2020
GOOGLE
3-13-2020
GOOGLE
3-12-2020
GOOGLE
3-12-2020
GOOGLE
3-11-2020
GOOGLE
3-11-2020
YELP
3-11-2020
GOOGLE
3-11-2020
GOOGLE
3-11-2020
GOOGLE
3-11-2020
GOOGLE
3-11-2020
GOOGLE
3-10-2020
YELP
3-10-2020
Read More