Tire Sales and Service in Chantilly, VA

Let Us Check Out Your Tires!
Whether you're in need of new tires, a wheel alignment, or a tire rotation, Honda of Chantilly is your one-stop-shop for tire sales and service in Chantilly, VA. Our expert service and parts staff will not only do an exceptional job working on your vehicle, but are highly-qualified and can answer any questions you may have about your tires. Come on in today to ensure your tires are ready for any type of road condition.
While you often get a notification that you're in need of an oil change, there's no such reminder that your tires need some attention. So, you need to make sure you're aware of your own tire tread and wear-and-tear. If your tires are worn unevenly, your vehicle could pull to one side, but frequent tire rotation not only helps to eliminate this from happening, but can also boost your vehicle's performance and make the most out of every drop of fuel. Better yet, when you frequently visit us to get your tires rotated, they end up lasting longer, so you'll have to buy new ones less often. It's also important to make sure your tires are properly inflated. If you notice one tire seems to be lacking, just stop on by, and we'll check it out and fill it with the right amount of air.
Beyond rotation and air pressure, it's vital to drive on tires with the proper amount of tread. If you aren't sure, there's an easy at home test you can perform yourself. Just place a penny in one of the tread grooves in your tire, with Lincoln's head facing down. If you're able to see the top of Lincoln's head, your treads are overly worn, and it's time you visited us for tire sales and service in Chantilly, VA.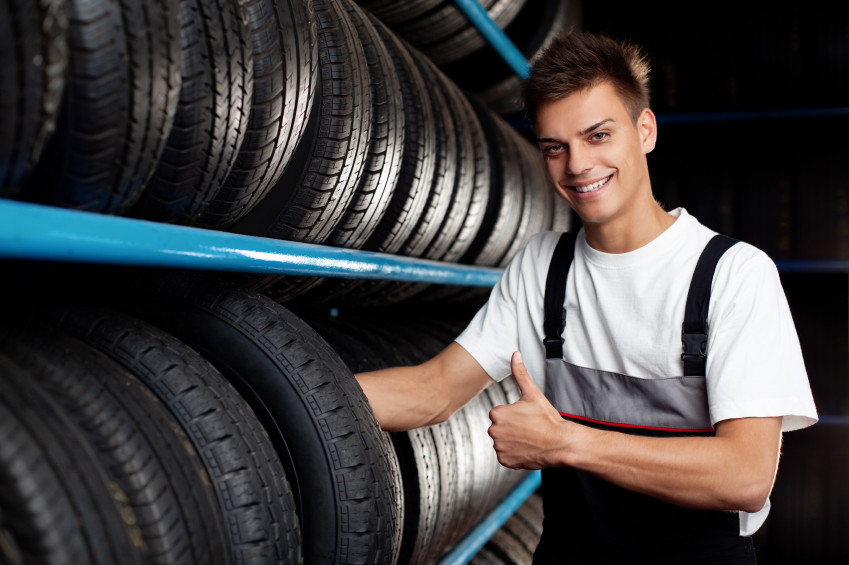 Here at Honda of Chantilly, we know that you have a busy schedule, so you may think it's near impossible for you to find time to drop off your vehicle to have us inspect the tires. That isn't the case! In fact, since we're open seven days a week, you don't need an appointment at all. Just bring your vehicle in, and our service staff will thoroughly inspect the condition of your tires. Even better, from our website, you can browse our Service Specials to see if we can help you save money on your appointment, or utilize our Ask a Tech feature if you have a question about your tires that you'd like an answer to before you visit us.
If you're looking to purchase new tires, we carry all of the top tire brands, and we can help you determine which type makes the most sense in terms of your vehicle and your driving style. Whether you'd like all-season tires or summer tires, you'll find exactly what you're looking for.
Driving with confidence all starts with tires you can depend on, and with our tire sales and service in Chantilly, VA, you will know you're cruising on tires you can count on. Visit Honda of Chantilly today for exceptional tire care and customer satisfaction.