Sell My Car Online near Washington, DC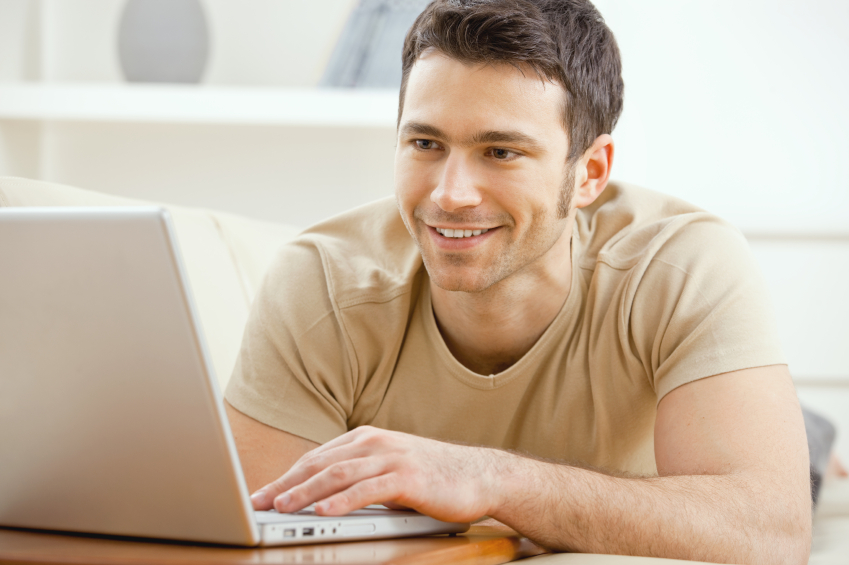 If you have a car at home that you're looking to part ways with, but don't want to deal with the hassle of selling it on your own, Honda of Chantilly has some exciting news to share. Not only do we buy cars from our valued customers, but we also make it possible to complete most of the work right here on our website! That way, when you finally visit the dealership, all you'll need to do is hand over the keys and receive your cash.
Why Sell to a Dealership?
Although selling a car on your own seems like it wouldn't be too challenging, there's a lot more to completing this type of transaction than you might realize. First, you'll have to create and manage an online posting. Then, when inquiries start flooding in, you'll have to zero in on serious offers, meet with complete strangers to haggle over the price, and make sure that you receive the agreed-upon funds. Plus, items like the title transfer are completely your responsibility. Instead of contending with these stresses for possibly months, you can visit Honda of Chantilly and have it finished in an afternoon! Our staff members are ready to take care of things, so you don't have to worry.
Maximize Your Offer
Naturally, you'll want to get the most bang for your buck, so consider addressing some minor repairs and cosmetic fixes to ensure that your car, truck, minivan, or SUV puts its best foot forward. First, check to see when the oil was last changed. If it's been a few months, come in for some quick maintenance! We can also inspect other important areas, like the tires, battery, and brakes, and can let you know if you'd gain from having these taken care of as well. Furthermore, you might also benefit from some interior improvements or detailing, provided that it's cost-effective.
Can I Sell My Car Online?
Finally, you're ready to sell your car to us! Under the New Vehicles and Search Used tabs above, you'll find a link that takes you to our Sell Us Your Vehicle tool, which makes it easier than you ever imagined to learn how much your car is worth. First, provide your contact information so we can get in touch with our offer and to ask any follow-up questions. Then, complete the fields on the right for the car's make, model, year, mileage, and condition, so we can crunch the numbers. If you'd like, you can add photos or a video to help us with our appraisal.
Can I sell my car online near Washington, DC? Honda of Chantilly is proud to tell you that this is indeed possible with us! After taking advantage of the resources on our website, come and meet with our expert staff members to get the cash you need.
Sales Hours
571-748-5073
| | |
| --- | --- |
| Monday | 9:00 am - 9:00 pm |
| Tuesday | 9:00 am - 9:00 pm |
| Wednesday | 9:00 am - 9:00 pm |
| Thursday | 9:00 am - 9:00 pm |
| Friday | 9:00 am - 9:00 pm |
| Saturday | 9:00 am - 7:00 pm |
| Sunday | 12:00 pm - 5:00 pm |
Testimonials
YELP
7-8-2020
GOOGLE
7-7-2020
"I went through an auto buying program. Smooth..."
DEALERRATER
7-6-2020
GOOGLE
7-6-2020
GOOGLE
7-6-2020
GOOGLE
7-5-2020
GOOGLE
7-5-2020
GOOGLE
7-5-2020
GOOGLE
7-4-2020
GOOGLE
7-4-2020
GOOGLE
7-4-2020
GOOGLE
7-4-2020
GOOGLE
7-3-2020
GOOGLE
7-3-2020
GOOGLE
7-3-2020
GOOGLE
7-3-2020
GOOGLE
7-3-2020
GOOGLE
7-2-2020
"Excellent service & love our car!"
DEALERRATER
7-2-2020
GOOGLE
7-2-2020
GOOGLE
7-2-2020
GOOGLE
7-2-2020
GOOGLE
7-2-2020
GOOGLE
7-2-2020
YELP
7-2-2020
YELP
7-1-2020
YELP
6-30-2020
GOOGLE
6-30-2020
GOOGLE
6-30-2020
GOOGLE
6-30-2020
GOOGLE
6-30-2020
YELP
6-29-2020
GOOGLE
6-29-2020
YELP
6-29-2020
GOOGLE
6-29-2020
GOOGLE
6-28-2020
GOOGLE
6-28-2020
GOOGLE
6-27-2020
GOOGLE
6-27-2020
YELP
6-27-2020
GOOGLE
6-26-2020
GOOGLE
6-26-2020
GOOGLE
6-26-2020
GOOGLE
6-25-2020
GOOGLE
6-25-2020
GOOGLE
6-24-2020
GOOGLE
6-24-2020
Read More