Quick Windshield Wiper Replacement near Fairfax, VA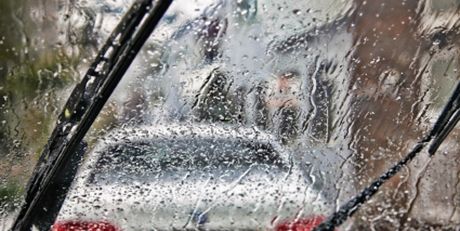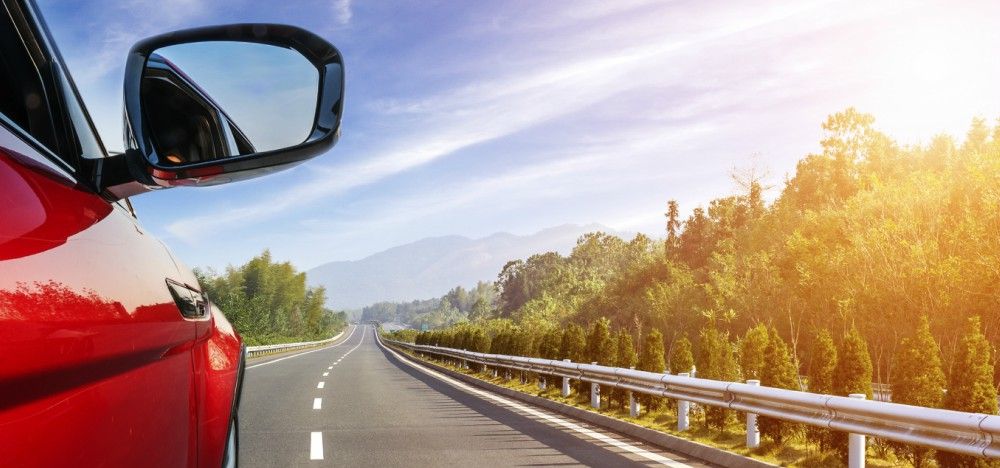 When the weather gets rough, it's important for the vehicle that you drive to sport working windshield wipers. If the wipers on your car aren't up-to-date this can become a hazard to not only you but other drivers on the road. It's essential to have a clear view of the road ahead, so that you can be aware of any obstacles that may arise. For a quick windshield wiper replacement, stop by your trusted dealership, Honda of Chantilly!
There are a number of different telltale signs to be on the lookout for when it comes to the workability of the windshield wipers of your vehicle. If there are streaks visible, screeching or scarping noises you hear when the windshield wipers are in motion, then it's more than likely the time to get them replaced. It is recommended that this service is done on your vehicle at least once a year, or you can read the owner's manual of your car to get a better idea of when they suggest to change out the windshield wipers. It doesn't matter the season, it's important to have working wipers for when it snows, rains, or on those occasions when the windshield of your vehicle gets a bit too grimy.
If you don't have a clear vision of the road ahead, you can run into some hazardous situations. Whether it's water or debris that is keeping you from getting a clear view of what's in front of your vehicle, the pivoting arm with its long rubber blade that sways back and forth can provide you with the clarity that you are in need of. If any of these parts are not in working order, this can make for a very dangerous driving experience. If you think that it's time that you got the windshield wipers replaced on your precious vehicle, you can get a head start on the process by utilizing our website. All you have to do is slide your cursor over to the Service tab and select the Schedule Appointment section. This will then lead you to a page that has you fill out basic information like your name and service request. It's also no issue to just stop by our store to ask for a windshield wiper replacement. We guarantee that this service will be seamless and you will be in and out of our dealership in no time!
It's important to keep your ride updated on all of its services, so stop by your preferred dealership, Honda of Chantilly, to receive a quick windshield wiper replacement near Fairfax, VA. If you have any questions, you can always dial us up at 571-748-5611. When you first step into our service bay, you'll understand why we attained the Edmund 5 Star Award!
Service Hours
571-748-5611
| | |
| --- | --- |
| Monday | 6:00 am - 11:00 pm |
| Tuesday | 6:00 am - 11:00 pm |
| Wednesday | 6:00 am - 11:00 pm |
| Thursday | 6:00 am - 11:00 pm |
| Friday | 6:00 am - 11:00 pm |
| Saturday | 7:00 am - 7:00 pm |
| Sunday | 7:00 am - 7:00 pm |
Testimonials
GOOGLE
6-3-2020
GOOGLE
6-3-2020
GOOGLE
6-3-2020
GOOGLE
6-2-2020
GOOGLE
6-2-2020
GOOGLE
6-2-2020
GOOGLE
6-1-2020
GOOGLE
6-1-2020
GOOGLE
6-1-2020
GOOGLE
6-1-2020
GOOGLE
6-1-2020
GOOGLE
6-1-2020
GOOGLE
6-1-2020
GOOGLE
6-1-2020
GOOGLE
6-1-2020
YELP
6-1-2020
YELP
5-31-2020
GOOGLE
5-31-2020
GOOGLE
5-31-2020
GOOGLE
5-31-2020
GOOGLE
5-31-2020
GOOGLE
5-31-2020
GOOGLE
5-31-2020
GOOGLE
5-31-2020
GOOGLE
5-30-2020
GOOGLE
5-30-2020
GOOGLE
5-30-2020
YAHOO
5-29-2020
YELP
5-29-2020
GOOGLE
5-29-2020
GOOGLE
5-29-2020
YELP
5-28-2020
YAHOO
5-28-2020
GOOGLE
5-28-2020
GOOGLE
5-28-2020
GOOGLE
5-28-2020
GOOGLE
5-28-2020
GOOGLE
5-27-2020
GOOGLE
5-27-2020
GOOGLE
5-27-2020
YELP
5-27-2020
GOOGLE
5-26-2020
GOOGLE
5-26-2020
GOOGLE
5-26-2020
Read More