Prepare Your Vehicle for Summer Travel in Chantilly, VA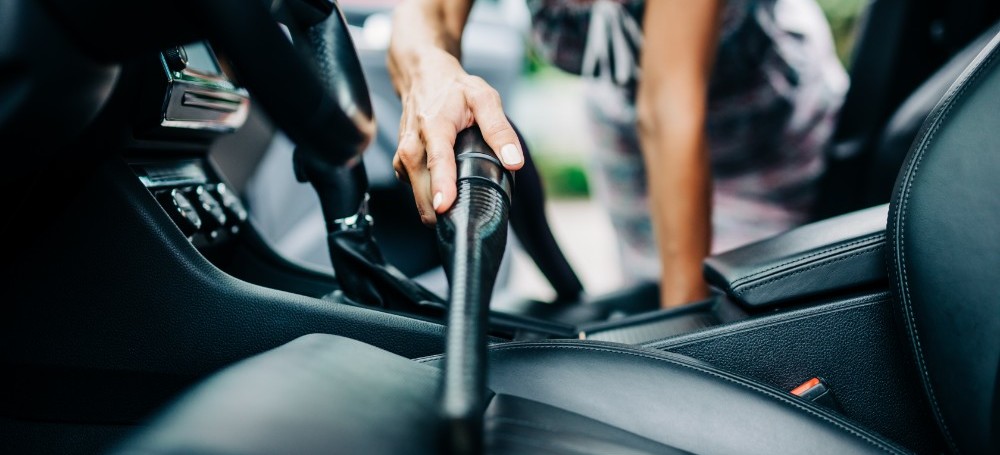 There are plenty of reasons to get excited when summer arrives, but one of the most appealing aspects of this season is that it paves the way for road trips with friends. Instead of hitting the streets unprepared, we at Honda of Chantilly would like to give you a few tips for traveling in this time of year. That way, you can enjoy your cruises to their fullest.
Sanitizing
While you might be a special case, we find that a lot of our customers don't do much cleaning between winter and summer. So, if things are starting to look a little drab inside your ride, we recommend giving it a quick clean. You can tackle this project a few different ways, but it makes a lot of sense to clear larger debris first. To do this, you can use a hand vacuum to suck up crumbs and other forgotten objects that have fallen between the seats. Once you've done that, go ahead and grab some sanitizing wipes or a comparable solution and paper towels. Then, swab all areas that receive a lot of contact from you and your passengers. By doing this, you'll be taking a step to prevent the spread of contaminants from person to person when they join along on your trip.
Exterior
Do you want your vehicle to stick around for the long haul? If so, you'll want to give the exterior of your ride just as much attention as the interior. First off, our team of mechanics suggest that you hose down your vehicle and scrub off any remaining salt from winter. This road byproduct can significantly degrade the frame of your precious car with rust, so be sure you do a thorough job! Additionally, take a look at the tires for signs of wear. If you notice the tread is beginning to get uneven, visit us to get a tire rotation. While you're at it, examine the windshield wipers for cracks, as this can cause streaks to occur when it rains.
Maintenance
One of the most vital tasks is completing all required maintenance. So, if it's been a while since you've had a battery check, oil change, or transmission fluid replacement, be sure to have our experts get to work as soon as possible. It also makes a lot of sense to swap out your cabin air filter, as this component ensures everyone in your ride is breathing air that's free of contaminants like allergens, smog, spores, and germs. Moreover, you can be confident that you'll have a cool breeze on hot days if you have someone examine your A/C unit. For more tips on maintenance procedures, feel free to call up our dealership!
We strongly recommend that you prepare your vehicle for summer travel in Chantilly, VA! The Service Department at Honda of Chantilly can't wait to lend a helping hand.

Service Hours
571-748-5611
| | |
| --- | --- |
| Monday | 6:00 am - 11:00 pm |
| Tuesday | 6:00 am - 11:00 pm |
| Wednesday | 6:00 am - 11:00 pm |
| Thursday | 6:00 am - 11:00 pm |
| Friday | 6:00 am - 11:00 pm |
| Saturday | 7:00 am - 7:00 pm |
| Sunday | 7:00 am - 7:00 pm |
Testimonials
GOOGLE
8-1-2020
GOOGLE
7-31-2020
GOOGLE
7-31-2020
GOOGLE
7-30-2020
GOOGLE
7-30-2020
GOOGLE
7-30-2020
GOOGLE
7-29-2020
GOOGLE
7-29-2020
GOOGLE
7-29-2020
GOOGLE
7-29-2020
GOOGLE
7-29-2020
GOOGLE
7-28-2020
GOOGLE
7-28-2020
GOOGLE
7-28-2020
GOOGLE
7-28-2020
GOOGLE
7-27-2020
GOOGLE
7-27-2020
YAHOO
7-26-2020
GOOGLE
7-26-2020
YELP
7-26-2020
YELP
7-26-2020
GOOGLE
7-26-2020
GOOGLE
7-26-2020
YELP
7-26-2020
GOOGLE
7-26-2020
GOOGLE
7-25-2020
GOOGLE
7-25-2020
GOOGLE
7-24-2020
GOOGLE
7-24-2020
GOOGLE
7-22-2020
GOOGLE
7-22-2020
GOOGLE
7-21-2020
GOOGLE
7-21-2020
GOOGLE
7-20-2020
YELP
7-20-2020
GOOGLE
7-20-2020
GOOGLE
7-20-2020
YELP
7-20-2020
GOOGLE
7-19-2020
GOOGLE
7-18-2020
YELP
7-18-2020
GOOGLE
7-18-2020
GOOGLE
7-18-2020
GOOGLE
7-18-2020
GOOGLE
7-17-2020
Read More