How to Sell Your Car to a Dealership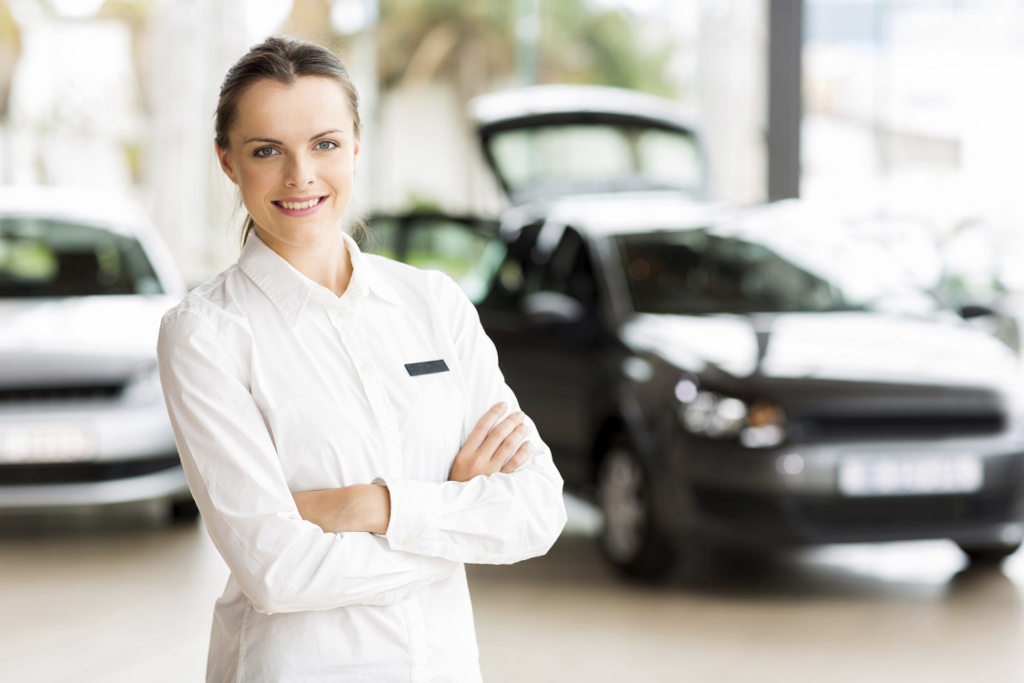 Instead of trying to sell your unwanted vehicle on your own, place your trust in the competent hands of the expert staff members at Honda of Chantilly. Our goal is to help facilitate this process and get you a competitive rate for your old car, truck, or SUV, so you can move on with your life. Treating customers with respect is just one aspect of the Honda of Chantilly Value Package, so visit us soon to get the full scoop!
Sell or Trade
Since selling and trading are often used interchangeably, we'd like to begin by explaining the difference. This is a crucial first step, as you'll want to decide whether you'll use the value of your ride to help purchase a new one, or to apply elsewhere. After making this determination, proceed to either the Value Your Trade or Sell Us Your Vehicle link to unlock what this unwanted set of wheels is worth. Doing so is an absolute breeze, as we merely require basic details to provide an appraisal, like its make, model, year, and condition. For a more competitive offer, upload a few pictures of its interior and exterior!
Prepare For the Sale
Though it's not a necessary step, we still highly recommend that you get your car ready to be sold by having it professionally cleaned and repaired. Fixing minor issues, such as a broken headlight or wiper blade, will help to improve your ride's value, as will taking care of larger problems like a dead battery. In addition, if the exterior paint has a few scratches or the upholstery has seen better days, it could be a wise move to have these signs of wear taken care of. That way, your vehicle is putting its best foot forward! Of course, even if you decide not to perform these small fixes, we'll still be more than happy to buy your model.
Complete the Transaction
The final step when selling to the dealership is to visit us! Just bring your car and any related paperwork, like the title and maintenance records, so we can dive right in. If you're simply looking to sell it for cash, we'll cut you a check for its value so that you can then proceed to save for the future or spend however you please. On the other hand, customers hoping to apply these funds towards a purchase will be guided through the steps by our Finance Department. By lowering the amount you need to finance, you'll likely end up saving yourself a significant sum over the course of the loan.
Now that you're an expert on how to sell your car to a dealership, you're ready to take the plunge! Just drop by Honda of Chantilly whenever you're ready to get started. Thanks to our convenient hours, there's always a good time to swing by!
Sales Hours
571-748-5073
| | |
| --- | --- |
| Monday | 9:00 am - 9:00 pm |
| Tuesday | 9:00 am - 9:00 pm |
| Wednesday | 9:00 am - 9:00 pm |
| Thursday | 9:00 am - 9:00 pm |
| Friday | 9:00 am - 9:00 pm |
| Saturday | 9:00 am - 7:00 pm |
| Sunday | 12:00 pm - 5:00 pm |
Testimonials
GOOGLE
2-20-2020
GOOGLE
2-20-2020
YELP
2-20-2020
GOOGLE
2-20-2020
GOOGLE
2-20-2020
GOOGLE
2-19-2020
GOOGLE
2-19-2020
GOOGLE
2-19-2020
Kirsta Is Honest and Helpful
EDMUNDS
2-18-2020
GOOGLE
2-18-2020
GOOGLE
2-18-2020
GOOGLE
2-18-2020
GOOGLE
2-18-2020
GOOGLE
2-18-2020
GOOGLE
2-18-2020
Best car shopping experience!
EDMUNDS
2-17-2020
GOOGLE
2-17-2020
GOOGLE
2-17-2020
GOOGLE
2-17-2020
GOOGLE
2-17-2020
GOOGLE
2-17-2020
GOOGLE
2-17-2020
GOOGLE
2-17-2020
GOOGLE
2-17-2020
GOOGLE
2-16-2020
GOOGLE
2-16-2020
GOOGLE
2-16-2020
GOOGLE
2-16-2020
GOOGLE
2-16-2020
GOOGLE
2-16-2020
GOOGLE
2-15-2020
GOOGLE
2-15-2020
GOOGLE
2-15-2020
GOOGLE
2-15-2020
GOOGLE
2-15-2020
GOOGLE
2-15-2020
GOOGLE
2-14-2020
YELP
2-14-2020
GOOGLE
2-14-2020
GOOGLE
2-14-2020
GOOGLE
2-14-2020
GOOGLE
2-13-2020
GOOGLE
2-13-2020
GOOGLE
2-13-2020
GOOGLE
2-13-2020
Read More