How Often Should I Rotate My Tires?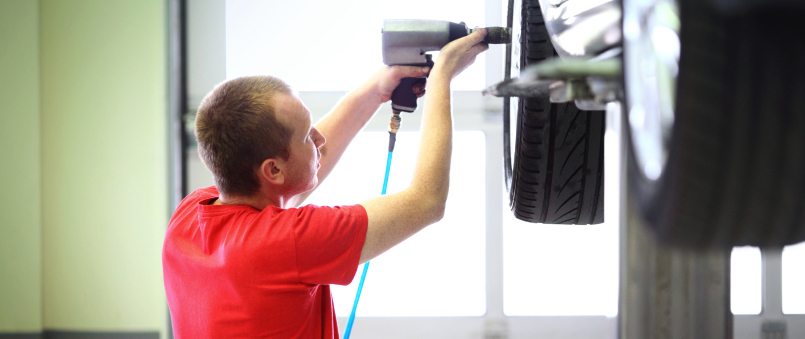 Rather than keeping you guessing about how to care for your trusty vehicle, we at Honda of Chantilly wish to arm you with as much knowledge as possible. For this reason, our Service Department is here to bring you up to speed on tire rotations and how often they should be performed. After all, maintaining traction with the road below is crucial for a safe drive, so be certain to visit us as soon as you're due!
Tire Rotation Timeline
Although there is some debate as to how frequently a tire rotation should be performed, our technicians recommend this type of service about every 6,000 to 8,000 miles or every six months. In most cases, this works out to every other oil change, meaning that you won't have to make any special trips if you're good about routine maintenance in other respects. You should be aware, however, that certain factors can impact this timeline, such as the type of vehicle you own, its drivetrain, and even your habits behind the wheel. If you have any questions, don't hesitate to reach out by phone or via the Ask a Tech form.
Importance of Tire Care
So, what makes a tire rotation necessary in the first place? Essentially, although you're always in contact with the road, each component faces a slightly different degree of stress, resulting in uneven wear as time goes on. In particular, since the leading pair are subjected to extra strain from turning and braking, they tend to degrade more quickly, which means more frequent replacements if you don't rectify the problem with a tire rotation. In addition to costing you more money in the long run, you'll have less traction and notice impaired efficiency. Therefore, it's in your best interest to stay up to date!
Tire Center
No matter the state of your current set of tires, we have the tools and resources to get you back on the road with confidence! For quick maintenance, our Service Department is ready to get to work, as we never require appointments and offer extended hours seven days a week for your convenience. While you're here, we'll gladly handle anything else that your vehicle might be due for. Should we determine that you would benefit most from a total replacement, we'll direct you to our Tire Center for assistance with finding the right set for your model. If you buy through us, you'll also benefit from our 24-Month Tire Road Hazard Protection1 plan!
After reading this overview, you shouldn't have to wonder "how often should I rotate my tires?" any longer. Honda of Chantilly is ready to assist and looks forward to getting your vehicle back in optimal condition. Come and experience the advantages of working with us today!
Service Hours
571-748-5611
| | |
| --- | --- |
| Monday | 6:00 am - 11:00 pm |
| Tuesday | 6:00 am - 11:00 pm |
| Wednesday | 6:00 am - 11:00 pm |
| Thursday | 6:00 am - 11:00 pm |
| Friday | 6:00 am - 11:00 pm |
| Saturday | 7:00 am - 7:00 pm |
| Sunday | 7:00 am - 7:00 pm |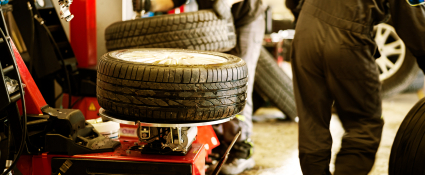 Testimonials
GOOGLE
6-3-2020
GOOGLE
6-3-2020
GOOGLE
6-3-2020
GOOGLE
6-2-2020
GOOGLE
6-2-2020
GOOGLE
6-2-2020
GOOGLE
6-1-2020
GOOGLE
6-1-2020
GOOGLE
6-1-2020
GOOGLE
6-1-2020
GOOGLE
6-1-2020
GOOGLE
6-1-2020
GOOGLE
6-1-2020
GOOGLE
6-1-2020
GOOGLE
6-1-2020
YELP
6-1-2020
YELP
5-31-2020
GOOGLE
5-31-2020
GOOGLE
5-31-2020
GOOGLE
5-31-2020
GOOGLE
5-31-2020
GOOGLE
5-31-2020
GOOGLE
5-31-2020
GOOGLE
5-31-2020
GOOGLE
5-30-2020
GOOGLE
5-30-2020
GOOGLE
5-30-2020
YAHOO
5-29-2020
YELP
5-29-2020
GOOGLE
5-29-2020
GOOGLE
5-29-2020
YELP
5-28-2020
YAHOO
5-28-2020
GOOGLE
5-28-2020
GOOGLE
5-28-2020
GOOGLE
5-28-2020
GOOGLE
5-28-2020
GOOGLE
5-27-2020
GOOGLE
5-27-2020
GOOGLE
5-27-2020
YELP
5-27-2020
GOOGLE
5-26-2020
GOOGLE
5-26-2020
GOOGLE
5-26-2020
Read More