How Much Car Can I Afford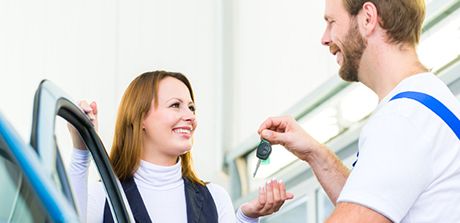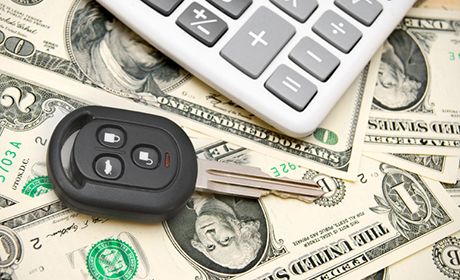 No matter your budget, the car-buying process can be a long and tedious task. For a dealership that exhibits an expansive variety of vehicles, look no further than your local dealership, Honda of Chantilly. You'll be sure to find the vehicle you've been searching far and wide for at a price that suits your budget! Visit us as soon as today.
When you visit our premier dealership, you'll first notice the vast array of vehicles we have available right on our lot. We are primarily known for our Honda vehicles, but we also boast a number of other makes like, Acura, BMW, Ford, Chevrolet, Hyundai, Lexus, Jeep, Toyota, and many others, so it's easy to purchase the vehicle that you've been dreaming of making your own. To get a look at the new cars we currently have in stock from the comfort of your home just navigate your cursor over to the New Vehicles tab. From here you can modify your search on the left side of the page. One of the most important specifics is the Price section, which provides you with ranges, so you can search for a vehicle that is in your budget. If you are searching for an even more affordable vehicle, slide your arrow over to the Search Used tab to get a glimpse at our abundant pre-owned cars.
If you are still unsure of your purchasing power given your current financial standing, you can always speak to one of our knowledgeable representatives and they will help with any and every question that you may have. It's even possible to get an idea of this information when you utilize certain tools on our website. When you move your cursor over to the Finance tab and select the Payment Calculator feature you can get a rough idea of your buying power and possible monthly payment. All you have to do is input a bit of simple information like your down payment, term, interest rate, and so on. Our customers love this tool! To add to your convenience, you can click on the Apply for Financing section, which leads you to our Finance Application. This only takes a few minutes to fill out and asks for simple information. Once you hit submit one of our friendly representatives will give you a call to go over the next necessary steps in the car-buying process. No more fretting over if you can afford a vehicle because we provide everything you need to get into a car that you are proud of!
If you are asking yourself 'how much car can I afford,' head on over to your favorite dealership, Honda of Chantilly, the next time you hit the road! We have all the answers for you. When you speak to one of our informative staff members, you'll learn why we received the Edmund 5 Star Award. We are located right by Costco at 4175 Stonecroft Blvd. in Chantilly, VA. Our staff is overjoyed to be of assistance!
Sales Hours
571-748-5073
| | |
| --- | --- |
| Monday | 9:00 am - 9:00 pm |
| Tuesday | 9:00 am - 9:00 pm |
| Wednesday | 9:00 am - 9:00 pm |
| Thursday | 9:00 am - 9:00 pm |
| Friday | 9:00 am - 9:00 pm |
| Saturday | 9:00 am - 7:00 pm |
| Sunday | 12:00 pm - 5:00 pm |
Testimonials
GOOGLE
1-18-2020
GOOGLE
1-18-2020
GOOGLE
1-18-2020
YELP
1-17-2020
GOOGLE
1-17-2020
GOOGLE
1-17-2020
GOOGLE
1-17-2020
GOOGLE
1-17-2020
GOOGLE
1-17-2020
GOOGLE
1-17-2020
YELP
1-17-2020
Smooth Sailing!!
EDMUNDS
1-16-2020
GOOGLE
1-16-2020
GOOGLE
1-16-2020
GOOGLE
1-16-2020
GOOGLE
1-16-2020
GOOGLE
1-15-2020
GOOGLE
1-15-2020
GOOGLE
1-15-2020
GOOGLE
1-15-2020
GOOGLE
1-14-2020
GOOGLE
1-14-2020
GOOGLE
1-14-2020
GOOGLE
1-14-2020
GOOGLE
1-13-2020
GOOGLE
1-13-2020
GOOGLE
1-13-2020
GOOGLE
1-13-2020
GOOGLE
1-13-2020
GOOGLE
1-13-2020
YELP
1-13-2020
GOOGLE
1-13-2020
GOOGLE
1-13-2020
GOOGLE
1-12-2020
GOOGLE
1-12-2020
GOOGLE
1-12-2020
GOOGLE
1-11-2020
GOOGLE
1-11-2020
GOOGLE
1-11-2020
YELP
1-11-2020
GOOGLE
1-11-2020
Read More