Honda Dealer near Manassas, VA
Have you been searching high and low for a top-notch Honda dealer, but have had no luck? If so, you must not have heard about your local dealership, Honda of Chantilly! We are your premier Honda dealer and exhibit a number of vehicles for you to purchase, as well as a spectacular staff that will help you through the entire car-buying process, so you can say goodbye to stressing.
There are many things that set us apart from other dealerships, one of them being the vast array of cars that we have available for you to purchase. We only sell quality cars that we ourselves would be proud to make our own. It's true that we are mainly known for the Honda vehicles that we boast, but we also have a number of other makes that you can buy. Some of these include, Acura, Chevrolet, Hyundai, Lexus, Mercedes-Benz, Toyota, plus a number of more. What a selection! By utilizing our website, you can even get a look at these vehicles in the comfort of your family room.
As if this isn't enough, we are also well-known for our top staff! When you first visit our dealership, you'll be greeted with one of the friendly faces of our respectable staff members. All of our employees are extremely educated in the automotive industry and will help you through the entire car-buying process. There's a reason why our dealership is still going strong since 1919 and this is because we go above and beyond to meet all of your needs. It's no wonder that we received the Edmund 5 Star Award! Don't just take our word for it though, if you move your cursor over to the About Us tab and select the Customer Testimonials section, you can see what our amazing customers have to say about us!
To up the ante, we even exhibit a Finance and Service Department, so we can be your one-stop shop for all of your car needs. If you are in need of an engine light check, brake repair, wiper blade installation, oil change, or tire rotation, come by our dealership to check that out as soon as today! When you come to the conclusion of the vehicle that you wish to make your own, we'll have you sit down with one of our financial representatives to figure out a payment plan that works for you. We take pride in getting you into a car you not only love but can afford!
It's time to update your ride, so head over to your Honda dealer near Manassas, VA, Honda of Chantilly, to witness our impeccable inventory of vehicles. We are conveniently located at 4175 Stonecroft Blvd. in Chantilly, VA, right by Costco! Give us a ring at 571-748-5073, if you have any inquiries. Our staff is excited to make your acquaintance!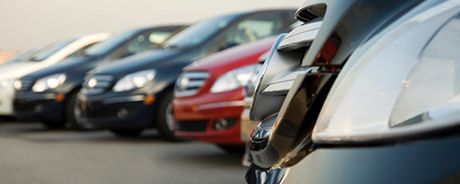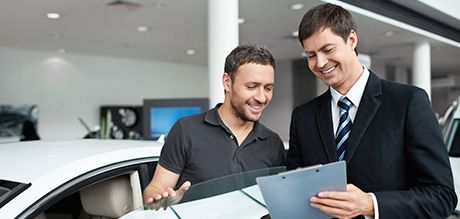 Sales Hours
571-748-5073
| | |
| --- | --- |
| Monday | 9:00 am - 9:00 pm |
| Tuesday | 9:00 am - 9:00 pm |
| Wednesday | 9:00 am - 9:00 pm |
| Thursday | 9:00 am - 9:00 pm |
| Friday | 9:00 am - 9:00 pm |
| Saturday | 9:00 am - 7:00 pm |
| Sunday | 12:00 pm - 5:00 pm |
Testimonials
GOOGLE
12-6-2019
GOOGLE
12-6-2019
GOOGLE
12-5-2019
GOOGLE
12-4-2019
GOOGLE
12-4-2019
YELP
12-4-2019
Best first car buying experience anyone could hope for!
EDMUNDS
12-4-2019
YELP
12-4-2019
YELP
12-3-2019
YELP
12-3-2019
GOOGLE
12-2-2019
GOOGLE
12-2-2019
GOOGLE
12-2-2019
GOOGLE
12-2-2019
GOOGLE
12-1-2019
GOOGLE
12-1-2019
YELP
12-1-2019
GOOGLE
11-30-2019
GOOGLE
11-30-2019
GOOGLE
11-27-2019
YELP
11-27-2019
GOOGLE
11-27-2019
YELP
11-27-2019
YELP
11-27-2019
GOOGLE
11-26-2019
Car Buying Funn
EDMUNDS
11-26-2019
GOOGLE
11-26-2019
GOOGLE
11-26-2019
GOOGLE
11-25-2019
GOOGLE
11-25-2019
GOOGLE
11-23-2019
YELP
11-22-2019
GOOGLE
11-21-2019
GOOGLE
11-21-2019
GOOGLE
11-21-2019
GOOGLE
11-20-2019
YELP
11-20-2019
GOOGLE
11-20-2019
GOOGLE
11-19-2019
YELP
11-19-2019
YELP
11-19-2019
GOOGLE
11-19-2019
GOOGLE
11-18-2019
GOOGLE
11-18-2019
Read More