Honda Dealer near Fairfax, VA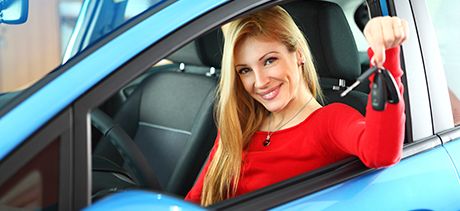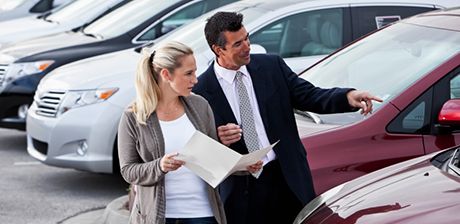 If you are in need of a reliable Honda dealer, you need look no further than your own premier local dealership, Honda of Chantilly! We provide everything that you are looking for when purchasing a new vehicle for you and your family. When you first pay our brilliant dealership a visit, you'll see why we are so well-known!
We know that you've visited a number of Honda dealerships, but haven't found that one car that really thrills you. Well, we guarantee once you take one of our vehicles for a spin, you'll never want to let it go. To add to your experience we have an abundant inventory, so it's simple to find a car that gets your heart racing. You'll notice that on our lot we exhibit many makes besides Honda, like Acura, Chevrolet, Hyundai, Nissan, Toyota, Mercedes-Benz, Lexus, and a number of others. How's that for selection? If this has gotten you curious, you can even browse our vast inventory right here on our website.
One of the first things you'll hear from previous customers of ours about our dealership is that our staff is incredible. All of our employees love what they do and take pride in watching you drive away in one of our stunning vehicles. Since our dealership has been around since 1919, we have a lot of knowledge in regard to the automotive industry, and give our employees the information they need to help you in every way that they can. Our staff is constantly working, so that your car-buying experience with us is exciting and stress-free! When you speak with one of our friendly staff members, you'll realize why we earned the Edmund 5 Star Award.
In addition to this, we also include a Finance and Service Department. So, when it comes the time for your vehicle to be serviced, don't hesitate to swing by our store. Whether you need a brake repair, oil change, wiper blade installation, tire rotation, or engine light check, our dealership has your back thanks to our amazing Service Department. When you finally do decide to buy one of our vehicles, we'll have you sit one-on-one with an informative member of our Finance Department, to go over a payment plan that suits your budget in correspondence to the car you are purchasing.
Why not head over to your Honda dealer near Fairfax, VA, Honda of Chantilly, to get a peek at our outstanding vehicles, as soon as today? If you are heading to Costco anyways, we are right down the road at 4175 Stonecroft Blvd. in Chantilly, VA. If you would like to chat with us, be sure to call us at 571-748-5073. See you later!
Sales Hours
571-748-5073
| | |
| --- | --- |
| Monday | 9:00 am - 9:00 pm |
| Tuesday | 9:00 am - 9:00 pm |
| Wednesday | 9:00 am - 9:00 pm |
| Thursday | 9:00 am - 9:00 pm |
| Friday | 9:00 am - 9:00 pm |
| Saturday | 9:00 am - 7:00 pm |
| Sunday | 12:00 pm - 5:00 pm |
Testimonials
GOOGLE
1-18-2020
GOOGLE
1-18-2020
GOOGLE
1-18-2020
YELP
1-17-2020
GOOGLE
1-17-2020
GOOGLE
1-17-2020
GOOGLE
1-17-2020
GOOGLE
1-17-2020
GOOGLE
1-17-2020
GOOGLE
1-17-2020
YELP
1-17-2020
Smooth Sailing!!
EDMUNDS
1-16-2020
GOOGLE
1-16-2020
GOOGLE
1-16-2020
GOOGLE
1-16-2020
GOOGLE
1-16-2020
GOOGLE
1-15-2020
GOOGLE
1-15-2020
GOOGLE
1-15-2020
GOOGLE
1-15-2020
GOOGLE
1-14-2020
GOOGLE
1-14-2020
GOOGLE
1-14-2020
GOOGLE
1-14-2020
GOOGLE
1-13-2020
GOOGLE
1-13-2020
GOOGLE
1-13-2020
GOOGLE
1-13-2020
GOOGLE
1-13-2020
GOOGLE
1-13-2020
YELP
1-13-2020
GOOGLE
1-13-2020
GOOGLE
1-13-2020
GOOGLE
1-12-2020
GOOGLE
1-12-2020
GOOGLE
1-12-2020
GOOGLE
1-11-2020
GOOGLE
1-11-2020
GOOGLE
1-11-2020
YELP
1-11-2020
GOOGLE
1-11-2020
Read More