Great Prices on Used Cars for Sale in Chantilly, VA
If you are currently on the hunt for a used car but haven't had any luck finding a vehicle that is in your price range, then it's time for you to head on over to your local dealership, Honda of Chantilly, to witness our incredible inventory! Not only are our used vehicles affordable but they are of topmost quality. We are conveniently located at 4175 Stonecroft Blvd. in Chantilly, VA, right by FleetPride.
Purchasing a pre-owned car is not the simplest of tasks. Your favorite dealership, Honda of Chantilly, makes this process seamless and fun thanks to our knowledgeable staff members, vast inventory, and affordable pricing. It's important to note that there are many tools located right here on our website to get you started on the used car process. If you are curious to see the inventory that we exhibit right on our lot, all you have to do is navigate to the Search Used tab and select the All Used Vehicles section. This will then lead you to a page that showcases our abundance of used vehicles! To specialize your search, you can move your cursor over to the left side and choose the specific Makes, Models, Years, and most importantly Price. If you are looking to modify your search even more, you can do so by selecting the other categories on the left side of the page. To add to your satisfaction, we boast many different Makes. We are known for the used Honda vehicles that we have on our lot, but we also possess cars that include, Chevrolet, Acura, Hyundai, Lexus, Nissan, Toyota, plus many more.
We do everything we can here at Honda of Chantilly to get you into a quality and affordable used vehicle that you deserve! This is why we also make it easy for you to find a pre-owned vehicle within your price range by exhibiting ones that are under $10,000. To get a glimpse at these lovely used vehicles, all you have to do is slide your cursor over to the Search Used tab and click on the section that says Vehicles Under $10,000. Once you achieve this, you'll be directed to the current used cars that we have within this price range. To up the ante, our dealership also includes used vehicle specials to cut down the price of your vehicle of choice even more! How brilliant is that? By navigating your arrow over to the Search Used tab again and choosing the Used Vehicle Specials, you'll be able to see the current promotions at Honda of Chantilly.
Why not come see for yourself the great prices on used cars for sale in Chantilly, VA? When you get a chance pay your reliable local dealership, Honda of Chantilly, a visit to see what the talk is all about! Once you experience our top-notch service and admire our immaculate used car inventory, you'll realize why we received the Edmund 5 Star Award. If you have any questions, you can call us at 571-748-5073.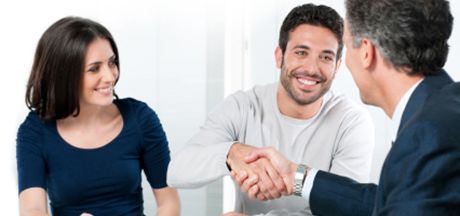 Testimonials
GOOGLE
12-6-2019
GOOGLE
12-6-2019
GOOGLE
12-5-2019
GOOGLE
12-4-2019
GOOGLE
12-4-2019
YELP
12-4-2019
Best first car buying experience anyone could hope for!
EDMUNDS
12-4-2019
YELP
12-4-2019
YELP
12-3-2019
YELP
12-3-2019
GOOGLE
12-2-2019
GOOGLE
12-2-2019
GOOGLE
12-2-2019
GOOGLE
12-2-2019
GOOGLE
12-1-2019
GOOGLE
12-1-2019
YELP
12-1-2019
GOOGLE
11-30-2019
GOOGLE
11-30-2019
GOOGLE
11-27-2019
YELP
11-27-2019
GOOGLE
11-27-2019
YELP
11-27-2019
YELP
11-27-2019
GOOGLE
11-26-2019
Car Buying Funn
EDMUNDS
11-26-2019
GOOGLE
11-26-2019
GOOGLE
11-26-2019
GOOGLE
11-25-2019
GOOGLE
11-25-2019
GOOGLE
11-23-2019
YELP
11-22-2019
GOOGLE
11-21-2019
GOOGLE
11-21-2019
GOOGLE
11-21-2019
GOOGLE
11-20-2019
YELP
11-20-2019
GOOGLE
11-20-2019
GOOGLE
11-19-2019
YELP
11-19-2019
YELP
11-19-2019
GOOGLE
11-19-2019
GOOGLE
11-18-2019
GOOGLE
11-18-2019
Read More
Sales Hours
571-748-5073
| | |
| --- | --- |
| Monday | 9:00 am - 9:00 pm |
| Tuesday | 9:00 am - 9:00 pm |
| Wednesday | 9:00 am - 9:00 pm |
| Thursday | 9:00 am - 9:00 pm |
| Friday | 9:00 am - 9:00 pm |
| Saturday | 9:00 am - 7:00 pm |
| Sunday | 12:00 pm - 5:00 pm |