Car Battery Check Service near Manassas, VA

Like any valuable item you purchase, you want your vehicle to last you a very long time. This requires a little bit of work on your part, but you'll feel the results! One maintenance you want to be aware of is battery replacement service. If your car isn't running as efficiently as possible, bring it into Honda of Chantilly and we'll get it right back to its former glory!
What are Signs of a Dying Battery?
Your battery isn't either working or dead. There are stages in between that will affect your driving experience. Let these act as warnings to you of when it might be time to bring your car into the shop for a replacement, or at least a test. First and foremost, your engine might take longer than usual to turn over. People who might have needed a jump in the past are familiar of the sound of the engine running but not actually igniting. But sometimes it hasn't reached this point yet. Other indicators you might notice are lower-powered features. Digitally-powered screens and lights might appear dimmer and less crisp than they used to. You might even notice that your AC doesn't work at the force it seems like it should. These are all great signs that you should come to Honda of Chantilly.
Service
When you drive up to our service bay, you'll be greeted by one of our expert mechanics who will make sure we know precisely what you want done to your vehicle. After this, you'll be directed to our relaxing lounge area while our team gets to work. We'll pop the hood and begin testing your battery. If we determine that it's not going to last much longer, we'll then replace it with your permission. While we're at it, we'll also look at some of your vehicle's other maintenance hotspots, checking on things like your air filters, fluid levels, tire wear, and more. If any of these seem as if they could use some work, we'll let you know and proceed as you direct us.
Service Department
In the meantime, be sure to visit our digital Service Department! This is complete with its own parts shop, and many other great features that we're certain you'll find useful. For instance, you can sign up to be notified if a safety recall is ever put out for your particular model. You can also easily scroll through all the discounts, coupons, and deals we have available at the moment. We're certain you'll find one that helps you save some money. Finally, you can Schedule Service with us online to skip any wait when you finally pull up to our dealership. Although, you're always more than welcome to just stop by!
Be sure to take all the necessary steps to promote longevity and optimal performance in your vehicle. Doing this is as stopping by Honda of Chantilly for car battery check service near Manassas, VA. If you have any specific questions, feel free to contact us at 571-748-5611.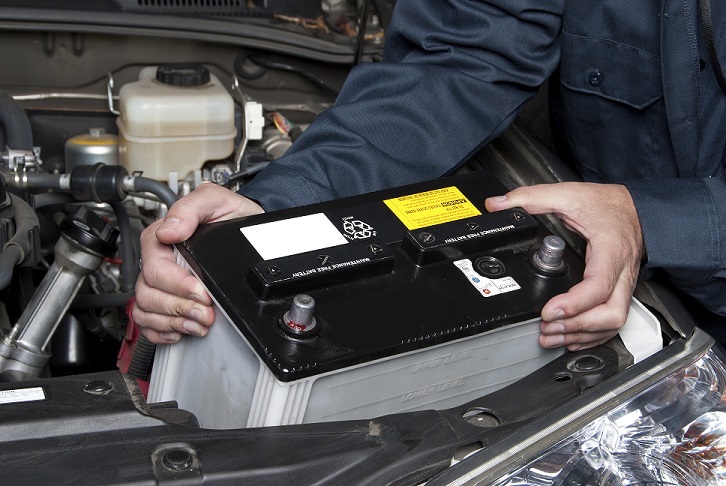 Service Hours
571-748-5611
| | |
| --- | --- |
| Monday | 6:00 am - 11:00 pm |
| Tuesday | 6:00 am - 11:00 pm |
| Wednesday | 6:00 am - 11:00 pm |
| Thursday | 6:00 am - 11:00 pm |
| Friday | 6:00 am - 11:00 pm |
| Saturday | 7:00 am - 7:00 pm |
| Sunday | 7:00 am - 7:00 pm |
Testimonials
GOOGLE
2-20-2020
GOOGLE
2-20-2020
YELP
2-20-2020
GOOGLE
2-20-2020
GOOGLE
2-20-2020
GOOGLE
2-19-2020
GOOGLE
2-19-2020
GOOGLE
2-19-2020
Kirsta Is Honest and Helpful
EDMUNDS
2-18-2020
GOOGLE
2-18-2020
GOOGLE
2-18-2020
GOOGLE
2-18-2020
GOOGLE
2-18-2020
GOOGLE
2-18-2020
GOOGLE
2-18-2020
Best car shopping experience!
EDMUNDS
2-17-2020
GOOGLE
2-17-2020
GOOGLE
2-17-2020
GOOGLE
2-17-2020
GOOGLE
2-17-2020
GOOGLE
2-17-2020
GOOGLE
2-17-2020
GOOGLE
2-17-2020
GOOGLE
2-17-2020
GOOGLE
2-16-2020
GOOGLE
2-16-2020
GOOGLE
2-16-2020
GOOGLE
2-16-2020
GOOGLE
2-16-2020
GOOGLE
2-16-2020
GOOGLE
2-15-2020
GOOGLE
2-15-2020
GOOGLE
2-15-2020
GOOGLE
2-15-2020
GOOGLE
2-15-2020
GOOGLE
2-15-2020
GOOGLE
2-14-2020
YELP
2-14-2020
GOOGLE
2-14-2020
GOOGLE
2-14-2020
GOOGLE
2-14-2020
GOOGLE
2-13-2020
GOOGLE
2-13-2020
GOOGLE
2-13-2020
GOOGLE
2-13-2020
Read More