Can I Finance a Car Purchase Online?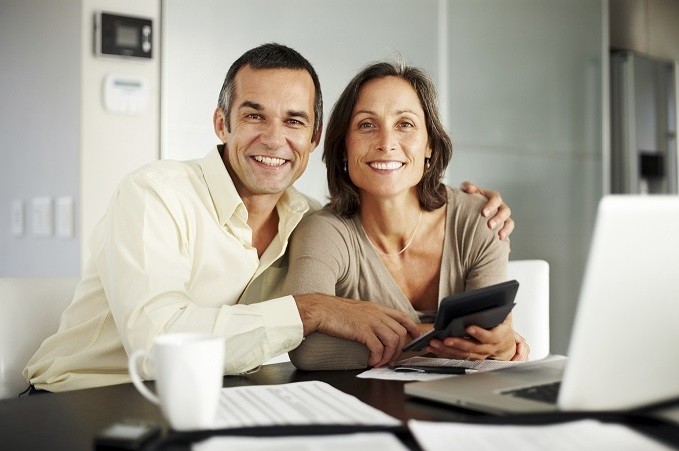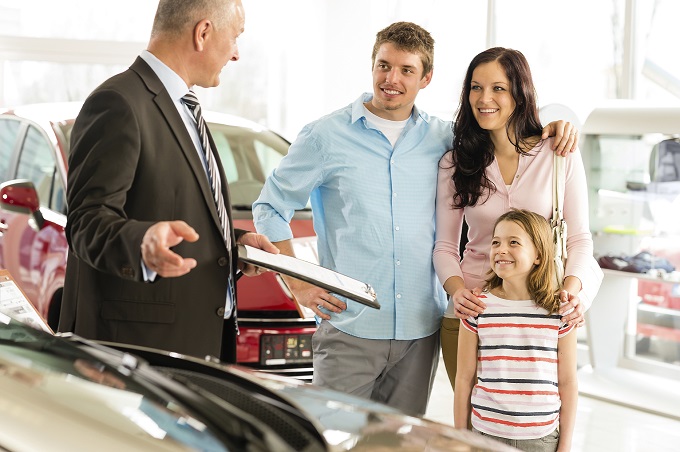 If you're eager to get started on your next vehicle purchase, then there's no reason to wait another moment. Instead of waiting for your upcoming visit to Honda of Chantilly, you can instead get the ball rolling from the comfort of home with our helpful assortment of financing resources. From budgeting assistance to loan pre-approval, we're here to make your time with us as streamlined and stress-free as possible. Should you require assistance, give our Finance Department a call!
Determine Your Budget
You wouldn't buy a house without knowing what you can afford first, so make sure you do your homework before purchasing a new car, truck, or SUV. Instead, find your way over to our Payment Calculator and start testing out a few scenarios! Simply input your expected down payment, preferred terms, and ideal monthly rate to see where you stand. For increased accuracy, include your ride's trade-in value, as this will further decrease the amount that you'll ultimately need to finance. Then, once you have your purchasing power, you can start researching options that fit your budgetary needs. It's that easy!
Online Pre-Approval
The next step is to get pre-approved for a car loan. Typically, this is considered a wise move if you either haven't bought a car in quite some time or don't wish to impact your credit score by applying for a loan right away. In order to make this tool as convenient as possible to use, we only require some basic information to determine your candidacy. That way, you can get the good news in a minute or less! You'll be relieved to hear that since we don't require a date of birth or Social Security Number, your identity will remain safe.
Credit Application
Finally, those who are committed to a specific vehicle and feel ready to really get ahead of the game are free to submit a Finance Application right here on our website. Although a bit more detailed than the aforementioned pre-approval tool, this resource is still relatively straightforward to complete. First, tell us a bit about yourself and the model you wish to buy. Then, provide verification of your current employment status and income, so we can determine what sort of rates and term lengths you qualify for. After you submit the application, our team can immediately start researching loans on your behalf. That way, as soon as you arrive at the dealership, you can begin reviewing your options!
So, can I finance a car purchase online? With Honda of Chantilly, you absolute can! Of course, customers who prefer to conduct this type of business in person are more than welcome to visit us at the dealership for a comprehensive car-buying experience.
Sales Hours
571-748-5073
| | |
| --- | --- |
| Monday | 9:00 am - 9:00 pm |
| Tuesday | 9:00 am - 9:00 pm |
| Wednesday | 9:00 am - 9:00 pm |
| Thursday | 9:00 am - 9:00 pm |
| Friday | 9:00 am - 9:00 pm |
| Saturday | 9:00 am - 7:00 pm |
| Sunday | 12:00 pm - 5:00 pm |
Testimonials
GOOGLE
12-6-2019
GOOGLE
12-6-2019
GOOGLE
12-5-2019
GOOGLE
12-4-2019
GOOGLE
12-4-2019
YELP
12-4-2019
Best first car buying experience anyone could hope for!
EDMUNDS
12-4-2019
YELP
12-4-2019
YELP
12-3-2019
YELP
12-3-2019
GOOGLE
12-2-2019
GOOGLE
12-2-2019
GOOGLE
12-2-2019
GOOGLE
12-2-2019
GOOGLE
12-1-2019
GOOGLE
12-1-2019
YELP
12-1-2019
GOOGLE
11-30-2019
GOOGLE
11-30-2019
GOOGLE
11-27-2019
YELP
11-27-2019
GOOGLE
11-27-2019
YELP
11-27-2019
YELP
11-27-2019
GOOGLE
11-26-2019
Car Buying Funn
EDMUNDS
11-26-2019
GOOGLE
11-26-2019
GOOGLE
11-26-2019
GOOGLE
11-25-2019
GOOGLE
11-25-2019
GOOGLE
11-23-2019
YELP
11-22-2019
GOOGLE
11-21-2019
GOOGLE
11-21-2019
GOOGLE
11-21-2019
GOOGLE
11-20-2019
YELP
11-20-2019
GOOGLE
11-20-2019
GOOGLE
11-19-2019
YELP
11-19-2019
YELP
11-19-2019
GOOGLE
11-19-2019
GOOGLE
11-18-2019
GOOGLE
11-18-2019
Read More