Auto Body Repairs in Chantilly, VA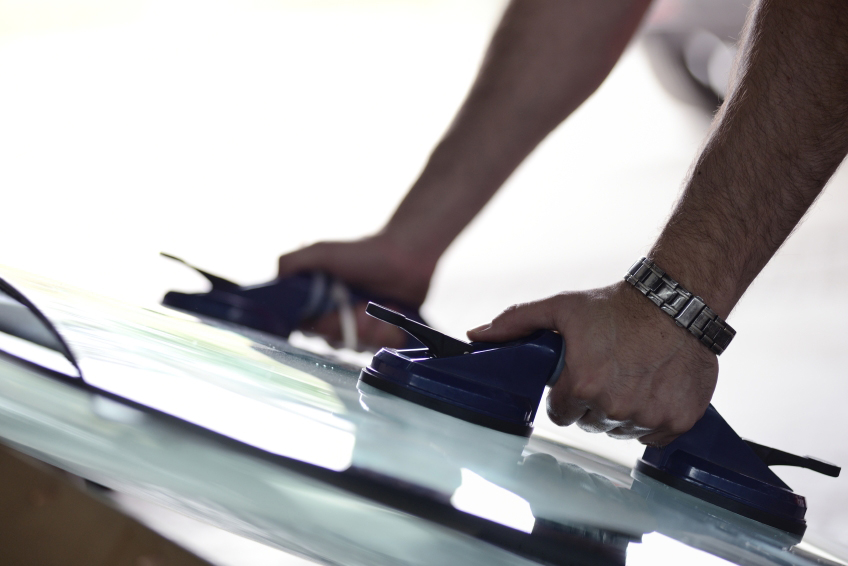 Simple maintenance is something you could probably trust most dealerships with. Perhaps you wouldn't get the same level of service from all of them, but the service would likely happen without issue. Auto body repair is something different entirely. When your precious vehicle has been damaged from a serious crash, you want only the best of the best restoring it to its former self. At Honda of Chantilly, we'd like to show you that we provide the service you can rely on if your ride is ever damaged to this extent. You can start off by reading some of our customers' happy reviews!
Body Repair
When you bring your vehicle to the service bay at Honda of Chantilly, our expert mechanics will begin by surveying the extend of the damage to the vehicle. This helps us determine what procedures we will have to undergo in order to restore your car as well as give you the price range of what repairs might cost—we always want to be as up front with our customers as possible. Once you have given the "ok" to our suggested plan of actions, we'll begin our work. We can do paint touch ups, glass repair that includes full windshields and other panels, as well as dent repair. Depending on the severity of the damage, this could be a multi-day process. No matter what, we'll do whatever we can to fix the body of your ride.
Detailing
While we're on the subject of auto body repair, we want to also mention our detailing service to you. If you're fixing up your car's exterior, you'll almost certainly want it to look as good as new the moment that you first see it again. We can provide you with a wheel gloss, engine wash, acid rain removal, sap removal, dog hair removal, tar removal, and interior window cleaning . We do our best to make your car "showroom new" when we detail it, and love seeing the smiles on our customers' faces when they get to see their beautiful automobiles again.
What is the Honda of Chantilly Value Package?
We truly try to accommodate our customers as much as possible, which is why we offer our helpful value package! This program helps customers with buying, leasing, and servicing their vehicles when they choose to work with Honda of Chantilly. We want to make sure you're aware of some of the highlights that make our service so appreciated. First of all, we never require appointments, so you're always more than welcome to bring your vehicle in for our seven days a week, extended service hours. We also have 28 service bays, so you're sure to have one open for you. We offer a complimentary car wash with every service we do, as well as a great area for you to relax in while we fix up your ride, which includes HDTVs and complimentary Wi-Fi, a gourmet coffee bar, and an express check-out service.
At this point, we sincerely hope we've shown you why Honda of Chantilly is the best place for you to get auto body repairs in Chantilly, VA. We have the expertise and the passion to take care of each and every customer who chooses to walk through our doors.
Service Hours
571-748-5611
| | |
| --- | --- |
| Monday | 6:00 am - 11:00 pm |
| Tuesday | 6:00 am - 11:00 pm |
| Wednesday | 6:00 am - 11:00 pm |
| Thursday | 6:00 am - 11:00 pm |
| Friday | 6:00 am - 11:00 pm |
| Saturday | 7:00 am - 7:00 pm |
| Sunday | 7:00 am - 7:00 pm |
Testimonials
GOOGLE
8-6-2020
GOOGLE
8-3-2020
YELP
8-3-2020
GOOGLE
8-2-2020
GOOGLE
8-1-2020
GOOGLE
7-31-2020
GOOGLE
7-31-2020
GOOGLE
7-30-2020
GOOGLE
7-30-2020
GOOGLE
7-30-2020
GOOGLE
7-29-2020
GOOGLE
7-29-2020
GOOGLE
7-29-2020
GOOGLE
7-29-2020
GOOGLE
7-29-2020
GOOGLE
7-28-2020
GOOGLE
7-28-2020
GOOGLE
7-28-2020
GOOGLE
7-28-2020
GOOGLE
7-27-2020
GOOGLE
7-27-2020
YAHOO
7-26-2020
GOOGLE
7-26-2020
YELP
7-26-2020
YELP
7-26-2020
GOOGLE
7-26-2020
GOOGLE
7-26-2020
YELP
7-26-2020
GOOGLE
7-26-2020
GOOGLE
7-25-2020
GOOGLE
7-25-2020
GOOGLE
7-24-2020
GOOGLE
7-24-2020
GOOGLE
7-22-2020
GOOGLE
7-22-2020
GOOGLE
7-21-2020
GOOGLE
7-21-2020
YELP
7-20-2020
GOOGLE
7-20-2020
YELP
7-20-2020
GOOGLE
7-20-2020
GOOGLE
7-20-2020
YELP
7-20-2020
GOOGLE
7-19-2020
GOOGLE
7-18-2020
Read More