2016 Honda Odyssey for Lease near Woodbridge, VA
The Ideal Family Minivan for a Low Cost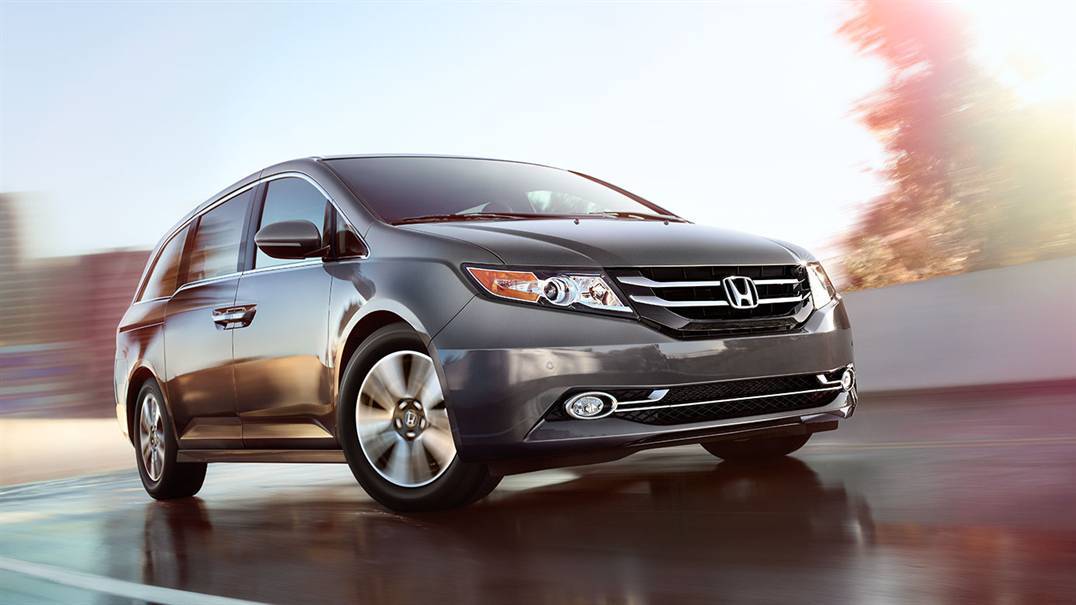 The 2016 Honda Odyssey is taking every neighborhood by storm. It's hard to pass up a minivan that has as much versatility, capability, and safety features as the 2016 Odyssey. Honda designed this minivan with family and functionality in mind, and here at Honda of Chantilly, we designed it so you could take it home at an affordable price with the 2016 Honda Odyssey for lease near Woodbridge, VA.
Leasing the 2016 Odyssey means an affordable everyday commute or weekend carpools to Locust Shade Park. When you lease the Odyssey, you'll be paying a significantly lower price a month than if you were to finance one, since you're only paying towards the depreciation of the vehicle rather than the whole vehicle itself. This saves you a good chunk of money on a monthly basis, which you can use towards other priorities in your life, such as your family and their wants and needs.
Another great perk to leasing is the amount of options it offers. At the end of your lease, you can either lease the newer version of the Odyssey, or even purchase it if you've found it was a perfect fit. If it wasn't for you, or your needs have changed, you can choose to lease another Honda vehicle best-suited for your lifestyle. Or, you always have the option of handing back the keys and walking away. We understand that life has its way of turning and changing, so any option you choose, we fully support.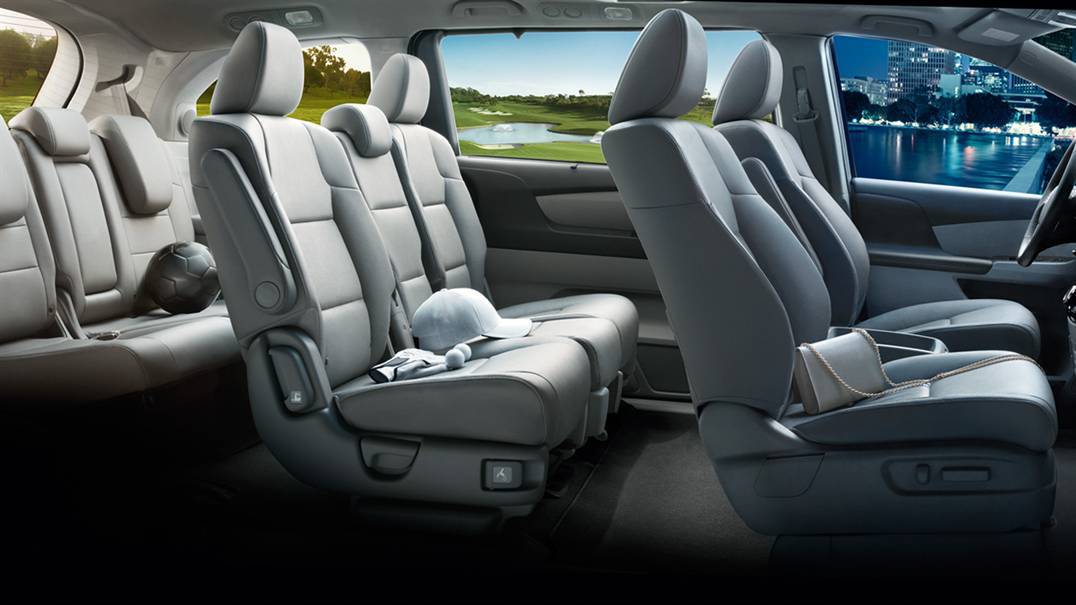 However, once you take a look at the 2016 Honda Odyssey for lease near Woodbridge, VA, it'll be hard to just walk away. The Odyssey offers an abundance of convenient features that are sure to make your drive a happy one for you and your kids. The second-row boasts a Walk-In feature that allows for easy in-and-out access, as well as adjustable seats with armrests, which makes their sitting a little more comfortable. They'll be able to store their goodies in the Seatback Pockets in the second row, and not complain about the sun with the available integrated sunshades. Let's not forget about the available Honda DVD Rear Entertainment System, which allows for a peaceful, and distracted, drive for you and your little ones.
The versatility that the 2016 Odyssey offers allows for convenience and well-needed storage capability. The One-Motion 60/40 Split 3rd-Row Magic Seat® can be utilized to accommodate an array of cargo needs1. The Front Center Console, which comes equipped with storage and a Flip-Up Trash-Bag Ring, can be removable to allow for more room up front. The standard Rear Storage Well, available Center Stack Utility Tray, and the Sunglasses holder all provide optimal storage compartment areas for whatever you may have.
With a car full of loved ones, it's important to keep them and yourself safe, which is why the Odyssey incorporates several features designed to take care of you. The Rearview Camera with Guidelines2 allows you to see from three different angles from the rear, while the Forward Collision Warning3 and Lane Departure Warning4 alert you of possible collisions from the front and side. There is also Brake Assist, the Tire Pressure Monitoring System5, and Vehicle Stability Assist™ with Traction Control6, which all aid in preventing a collision or accident.
When you come down to Honda of Chantilly, you can test drive the 2016 Honda Odyssey for lease near Woodbridge, VA, for a drive of versatility, comfort, and safety all rolled into one – with convenient affordability to take into consideration, as well. You don't want to miss out on the 2016 Odyssey – the ideal family minivan.
1. Carrying too much cargo or improperly storing it can affect the handling, stability and operation of this vehicle. Follow applicable load limits and loading guidelines.
2. Always visually confirm that it is safe to drive before backing up; the rearview camera display does not provide complete information about all conditions and objects at the rear of your vehicle.
3. FCW cannot detect all objects ahead and may not detect a given object; accuracy will vary based on weather, speed and other factors. System operation affected by extreme interior heat. FCW does not include a braking function. Driver remains responsible for safely operating vehicle and avoiding collisions.
4. LDW only alerts drivers when lane drift is detected without a turn signal in use. LDW may not detect all lane markings or lane departures; accuracy will vary based on weather, speed and road condition. System operation affected by extreme interior heat. Driver remains responsible for safely operating vehicle and avoiding collisions.
5. For optimal tire wear and performance, tire pressure should be checked regularly with a gauge. Do not rely solely on the monitor system. Please see your Honda dealer for details.
6. VSA is not a substitute for safe driving. It cannot correct the vehicle's course in every situation or compensate for reckless driving. Control of the vehicle always remains with the driver.