2016 Honda Civic Preview in Virginia | VA
Get Ready For The Exciting and Brand-New 2016 Civic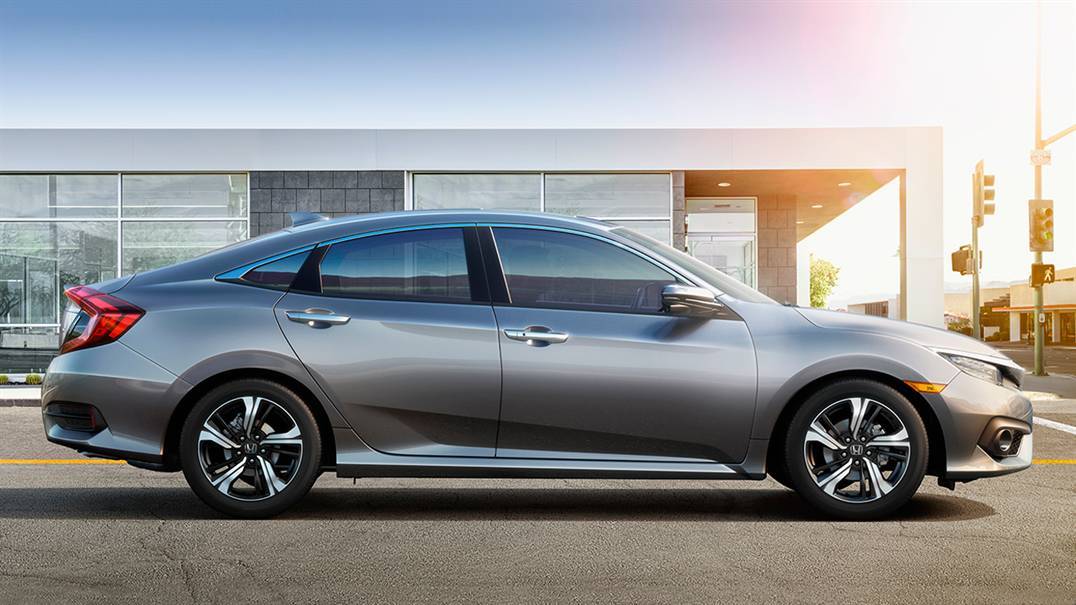 Forget everything you think you know about the Honda Civic. The recently unveiled 2016 Honda Civic is here to make a statement about what new cars should be, and especially how they should look. With a totally redesigned exterior, as well as some new performance options, the 2016 Honda Civic for sale soon in Virginia at Honda of Chantilly is sure to stop anyone in their tracks and make them take a second look.
You may not recognize the new 2016 Honda Civic when you first see it on the road. The newly redesigned exterior boasts a wider wheelbase and lower stance that makes it look both ready for the racetrack, and able to take all the curves of the Blue Ridge Parkway. The LED lighting on the front and rear give it that instantly recognizable Honda look, as well as offering a bold design that keep an eye towards the future. The setback cabin links perfectly with the longer hood, with a shorter overhang that features the iconic Honda logo on the grille. Air intakes located underneath the headlights and a low front fascia add to the style and flowing, aerodynamic lines of the design.
And while the exterior may be a big shock to some consumers, it's what's under the hood that's will surprise people the most. The standard versions of the 2016 Honda Civic for sale soon in Virginia will offer the driver either a 6-speed manual transmission or a continuously variable transmission (CVT®). Earth Dreams Technology™ will be providing the powertrain, and the CVT® will offer increased efficiency thanks to the ingenious drive belt and pulley system that streamlines the shifting process. The base motor of the 2016 Honda Civic will be a brand-new 2.0L VTEC® 4-cylinder engine, though you will also be able to equip a 1.5L VTEC® Turbo engine for increased performance.
The introduction of the tenth-generation Honda Civic also includes a couple new models that offer both versatility and power. While the Civic will still be available as the classic sedan, sporty coupe, and alluring Si, there are also two new models that are being introduced to the United States market for the first time. If you want the power of the Civic, but crave a smaller package, the 5-door hatchback will be your perfect match. However, if you've always wanted more performance out of a Civic, the Type R will definitely satisfy your performance-driven needs.
Make sure to visit Honda of Chantilly and learn more about the inspiring and exciting 2016 Honda Civic for sale in VA. While it may not arrive until later this year, you can always stop by your Virginia Honda dealer at 4175 Stonecroft Blvd in Chantilly, VA, and speak with a member of our sales staff for more information.