2016 Honda Civic Preview near Washington DC
Arriving Later This Year to Honda of Chantilly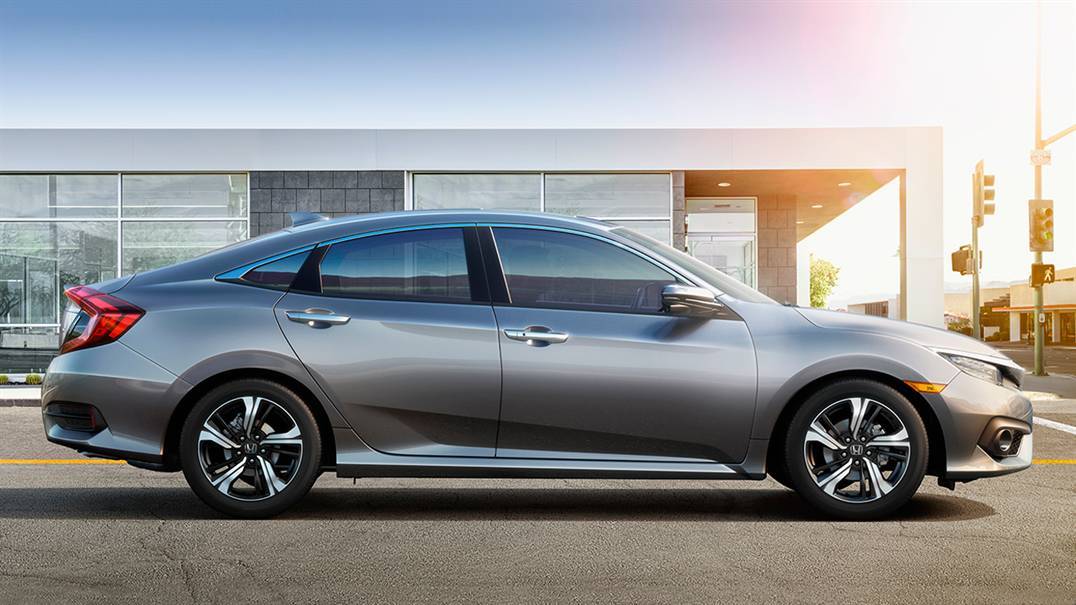 If you're one of the many Honda enthusiasts out there that has been eagerly awaiting a fresh, new design, the wait is over. When the 2016 Honda Civic for sale soon near Washington DC arrives later this year, it's going to give everyone something to talk about. From a newly redesigned exterior that features a stylish and sporty upgrade, to some impressive performance options under the hood, the 2016 Honda Civic at Honda of Chantilly is sure to make a big impression.
The first thing you're going to notice about the Civic is the sculpted and sporty new design. The introduction of the 2016 Civic marks the tenth-generation of this reliable car, and it was a true show-stopper when it was unveiled at the New York International Auto Show in early 2015. This visually striking Civic marks a big step forward, but keeps one foot planted in the past with an authentic and iconic design. LED front accents adorn the front of the Civic, resting between the front fascia and grille, with front air intakes adding this new design. A longer hood, shorter rear deck, and setback cabin dazzle the eyes, making a dynamic first impression.
With the introduction of the 2016 Honda Civic for sale soon near Washington DC comes a few excellent additions, including a shake-up of the lineup. In addition to the standard sedan, the Civic will also return as the Si and coupe, but Honda pleasantly surprises consumers with two new models. Honda will produce the Civic 5-door hatchback and the Civic Type R, which had previously only been for sale overseas, meaning these models will be available in the United States for the first time.
A 2.0L VTEC® 4-cylinder engine will be the base for the standard Civic, though a 1.5L VTEC® Turbo will be available as an upgrade for increased performance when you're driving the Blue Ridge Parkway. Your transmission choices will include a 6-speed manual transmission for those who prefer the feel of a stick-shift, or you can choose the efficient continuously variable transmission (CVT®). When it comes to the perfect balance of performance and efficiency, Honda has it covered yet again with their Earth Dreams Technology™ powertrain.
Honda continues to keep many aspects of the Civic under wraps, including interior features and horsepower. However, when the 2016 Honda Civic for sale soon near Washington DC arrives later this year, it'll be sure to leave the competition in the dust. From its completely redesigned exterior to the available power under the hood, the 2016 Civic will be well worth a test drive at your local Washington DC Honda dealer, Honda of Chantilly. We're conveniently located off of Lee Jackson Memorial Highway at 4175 Stonecroft Blvd in Chantilly, VA.