2016 Honda Civic Preview near Sterling, VA
Get Ready For The All-New Civic!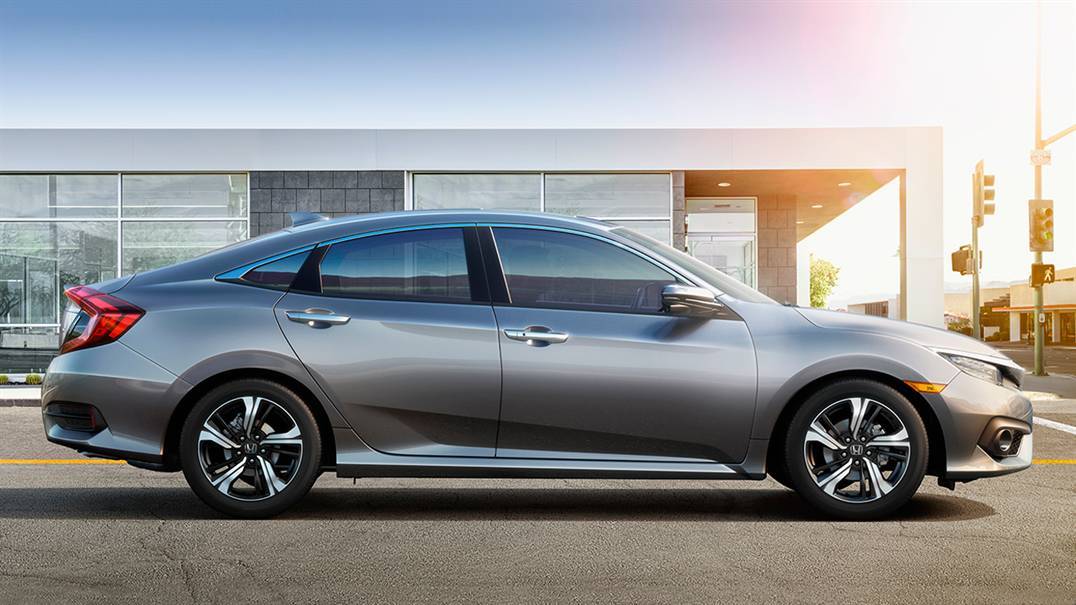 If you've never given a second thought to the Honda Civic, this might be the year that makes you pay attention. With the introduction of this tenth-generation Civic, the 2016 Honda for sale soon near Sterling, VA, has been completely redesigned and can be considered a game-changer. Though it doesn't arrive until later this year, you can always visit Honda of Chantilly for more information about this exciting new model.
The first thing you're going to notice about the new Civic is the exterior. This new design made for a striking first impression when it was unveiled at the New York International Auto Show in early 2015, featuring 20-inch rims, a sharp spoiler, and a sleek and dynamic exterior. The front of the Civic is adorned with LED accents around the headlights, dual air intakes, a sculpted front grille, and black front fascia. A lower stance and wider wheel base put it closer to the ground and give it a race-ready and aggressive look. Even sitting on the showroom floor, you know this new Civic is built for speed.
And while Honda has been keeping quiet about the specifics of the 2016 Honda Civic, like the engine specs and interior, we do know that some new performance options will be available. The standard motor for the 2016 Civic will be a new 2.0L VTEC® 4-cylinder engine, but for those that want a sportier ride, a 1.5L VTEC® Turbo can also be equipped. If you prefer the control and feel of a stick-shift, you can choose the 6-speed manual transmission for your car. If you want to keep it easy with an efficient Earth Dreams Technology™ powertrain, then a continuously variable transmission (CVT®) is also an option.
With the 2016 Honda Civic for sale soon near Sterling, VA, you're given quite a few model options as well, including two that are making their United States debut. The tried-and-true sedan, sporty coupe, and stylish Si will all still be available, but the real excitement comes with the 5-door hatchback and Type R. The 5-door hatchback offers you a more compact ride, while the Civic Type R is going to be perfect for those who are performance-driven. If the Type R is anything like it's European counterpart, you can expect high horsepower with the style and attitude to back it up.
When the 2016 Honda Civic for sale near Sterling, VA, arrives at Honda of Chantilly, make sure you're the first in line to take this exciting new model out for a test drive. Your local Sterling Honda dealer is conveniently located just off US Route 50 at 4175 Stonecroft Blvd in Chantilly, VA.