2016 Honda Civic Preview Near Arlington, VA
Take Innovation to the Next Level with the All-New Civic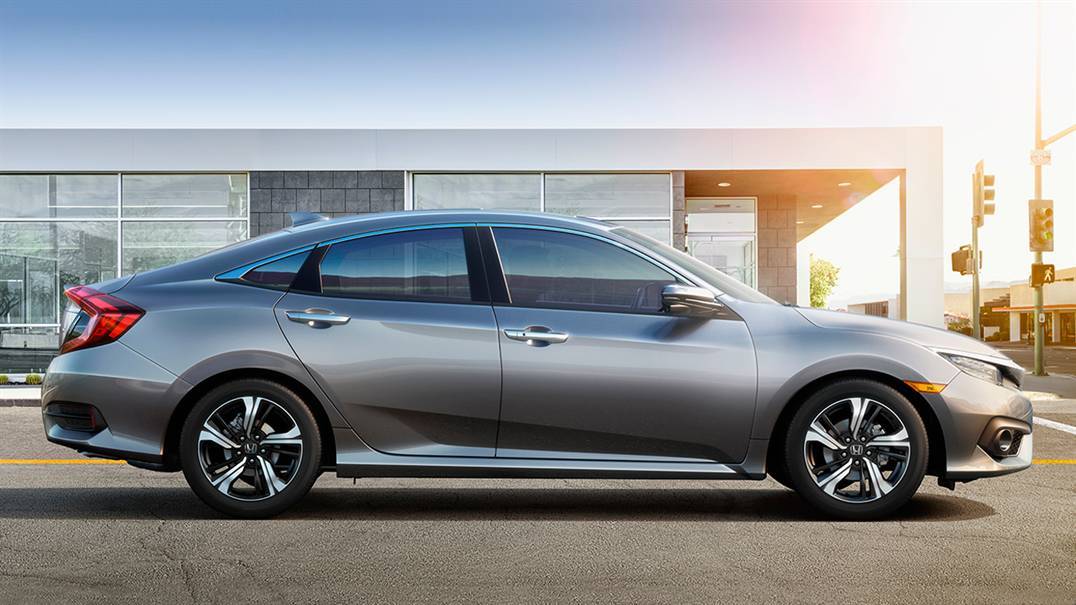 What happens when you combine exciting Honda innovation with sophisticated style and adrenaline-pumping performance? Honda answered that question at the New York International Auto Show this past April with the thrilling reveal of the all-new 2016 Honda Civic coming soon near Arlington, VA. Honda of Chantilly wants you to be the first to get behind the wheel of the exciting new Civic, which is set to hit our showroom floor later this year.
The unveiling of the Civic Concept created a buzz among thrill-seekers everywhere, as it coincided with the launch of Honda's powerful i-VTEC® Turbo Engine in the United States. The 2016 Civic will be the first of its kind to feature the 1.5-liter, 4-cylinder powerhouse, which will include direct injection and Honda's groundbreaking Earth Dreams Technology™ platform. The new Civic will also consistently deliver a smooth and dynamic performance with your choice of a short-shifting 6-speed manual transmission or a highly-adaptable continuously variable transmission (CVT).
With the tenth-generation Civic, Honda has centered its focus on the above-mentioned thrill-seeking performance and the undeniable satisfaction of driving a vehicle whose style turns heads wherever it goes. The 2016 Honda Civic coming soon near Arlington, VA, will make its presence known with a low-slung, aggressive stance. Its new features include a sweeping silhouette, the Honda "Flying H" front grille, striking LED headlights, and luxury-inspired chrome detailing. And if you think the new Civic doesn't look like its predecessors, it's because it doesn't: the 2016 Civic's redesign includes a longer hood, shorter front overhang, longer wheelbase and overall improved aesthetic.
On display during its reveal, the Civic Concept came in the form of an aerodynamic 2-door coupe. When launched later this year, the coupe model will be joined by a sedan and sport-tuned Si body style, as well as new additions to the Civic lineup. A versatile 5-door hatchback will hit the showroom floor, along with a highly-anticipated Type-R performance model—the first of its kind in the United States. More options than ever before means more ways to enjoy the pioneering and celebrated Honda Civic.
The 2016 Honda Civic coming soon near Arlington, VA, will be available at Honda of Chantilly later this year, and its powerful new engine, exciting new look, and spirit of innovation, are sure to deliver an unmatched driving experience wherever you choose to take it. Call Honda of Chantilly at 855-554-5779 or visit our new-vehicle showroom at 4175 Stonecroft Blvd. in Chantilly, VA for up-to-date news and information on the thrilling 2016 Civic!