2016 Honda Civic for Lease near Vienna, VA
Start Your 2016 Honda Civic Lease Today!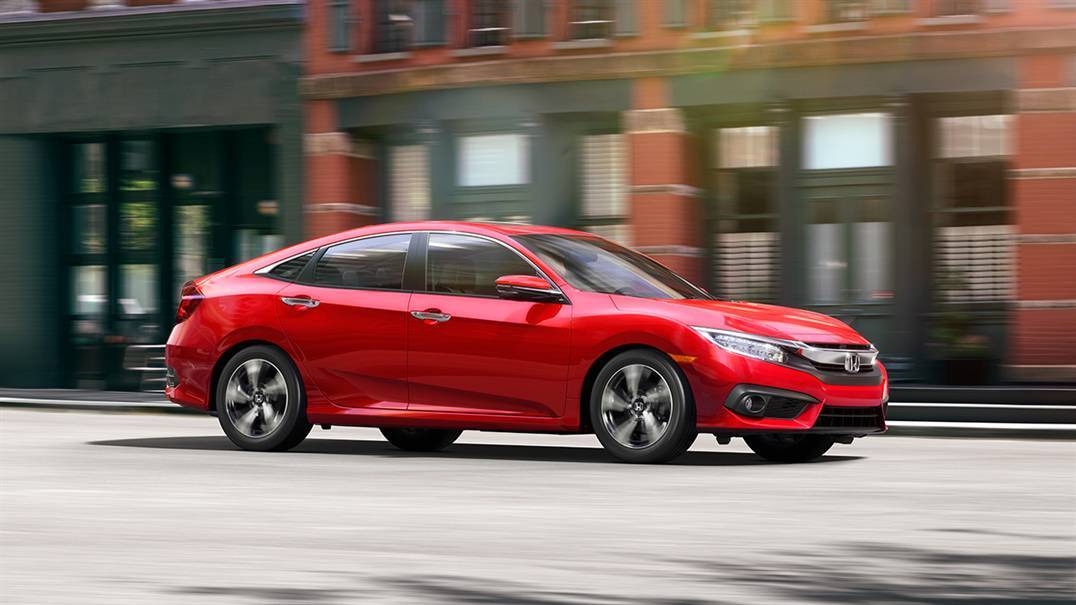 The 2016 Honda Civic is the 10th generation in the Civic family to arrive on the road. This classy sedan turns heads with its modernized look and feel, which its available 17-inch alloy wheels and chiseled bold exterior can attest to. Best part, this Honda Civic can be yours today – at an affordable price. The 2016 Honda Civic for lease near Vienna, VA, is on the lot today at Honda of Chantilly and just waiting to be test driven.
The 2016 Civic cruises the streets with power and agility. Improvements have been made to the power steering and rear suspension, which offer a smoother ride. The available, and new, 1.5L turbocharged engine and Continuously Variable Transmission aid in maximizing efficiency and performance for a thrilling and compelling ride. This sedan packs up to a powerful 158 horsepower and 174 lbs.-ft. of torque, and in turn, provides up to 31/42/35 city/highway/combined MPG1, which calls for more time on the road and less time at the pump.
When you take a seat in the 2016 Honda Civic, you won't want to get out. The driver's seat has an available 8-way Power Adjustment and adjustable head restraint feature, which you can conform to fit your personal driving style. The steering-wheel-mounted controls allow you to stay focused on the road while still being able to change music or even take a call. You can even view this information, and more, on the Driver Information Interface, which is directly located behind the steering wheel. The 2016 Civic utilizes Apple CarPlay2 and Google Android™ Auto3, which allows you to access several of your smartphone features on the Display screen.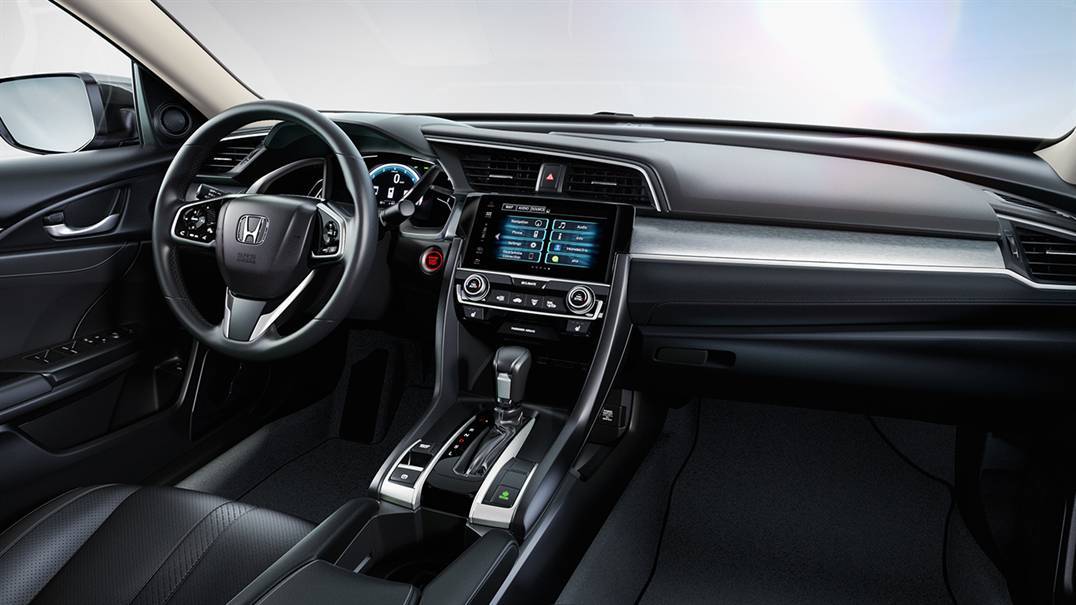 All of this and more can be yours with the 2016 Honda Civic for lease near Vienna, VA – at an affordable, and convenient, price. Leasing not only saves you money on a monthly basis, it also provides a lot of flexibility. When you lease, you pay for only the depreciation of the car, which is essentially the duration of your lease agreement. Whereas when you finance, you pay for the entire car. It's imperative to keep fine-print leasing rules in mind when you choose this route, such as keeping to a certain mileage limit for one year, making sure the condition of the car is up to par, and the penalties involved if you break an agreement early.
After your lease is up, which can range from 2-3 years, you'll have a few choices to make. If you're looking to test out something new, you can lease the most recent version of the Civic, or you can opt to lease a different Honda vehicle. Or, you can even purchase the Civic you've been leasing the past couple years. However, since you're only leasing, you're not tied down to anything. So at the end of your lease, you can always choose to just walk away – no questions asked.
In general, leasing provides a more affordable way of getting behind the wheel of a brand-new car. Here at Honda of Chantilly, we make it easy, too. Our expert Finance Department are incredibly happy to help and be of service when you're looking for a new car but maybe don't quite have the funds for one. The 2016 Honda Civic for lease near Vienna, VA, is a ride of agility, accessibility, and affordability.
1. 27 city/40 highway/31 combined mpg rating for 6MT model. 31 city/41 highway/35 combined mpg rating for LX & EX CVT models. 31 city/42 highway/35 combined mpg rating for EX-T, EX-L and Touring CVT models. Based on 2016 EPA mileage ratings. Use for comparison purposes only. Your mileage will vary depending on how you drive and maintain your vehicle, driving conditions and other factors.
2. Depending on use, Apple CarPlay can share certain user and vehicle information (e.g., vehicle location, speed and other operating conditions) with the connected iPhone. See Apple's privacy policy for details regarding Apple's use and handling of data uploaded by CarPlay. Use of CarPlay is at user's own risk, and is subject to agreement to the CarPlay terms of use, which are included as part of the Apple iOS terms of use. CarPlay vehicle integration is provided "as is," and Honda cannot guarantee CarPlay operability or functionality now or in the future due to, among other conditions, changes in CarPlay software/Apple iOS, service interruptions, or incompatibility or obsolesce of vehicle-integrated hardware or software. See dealer for details. Only use CarPlay when conditions allow you to do so safely.
3. Depending on use, Android Auto can share certain user and vehicle information (e.g., vehicle location, speed and other operating conditions) with Google and its service providers. See Google privacy policy for details regarding Google's use and handling of data uploaded by Android Auto. Use of Android Auto is at user's own risk, and is subject to agreement to the Android Auto terms of use, which are presented to the user when the Android Auto application is downloaded to the user's Android phone. Android Auto vehicle integration is provided "as is," and Honda cannot guarantee Android Auto operability or functionality now or in the future due to, among other conditions, changes in Android Auto software/Android operating system, service interruptions, or incompatibility or obsolesce of vehicle-integrated hardware or software. See dealer for details. Only use Android Auto when conditions allow you to do so safely.